Bernie Sanders has won the Nevada caucus, and coronavirus outbreaks are taking root in a handful of countries outside China, threatening a genuine pandemic and threatening to pop the market's dismissive bubble by proving unequivocally that this is not 'just another flu'.
We're starting our Sunday roundup with South Korea which, along with Italy and Japan, is one of a handful of countries outside China that is genuinely in crisis. On Sunday, the South Korean government raised the national threat level to "red alert", its highest threat level (like, North Korean troops on the move to Seoul-level) after 169 new cases were confirmed on Sunday, raising the national toll total to 602.
South Korean President Moon Jae-in warned on Sunday that the outbreak had reached a "critical watershed" moment, and that "the next few days will be a very important critical moment." He then asked health authorities to take "unprecedented, powerful" steps to contain the virus – and it appears they're already starting to do just that, as the FT reports.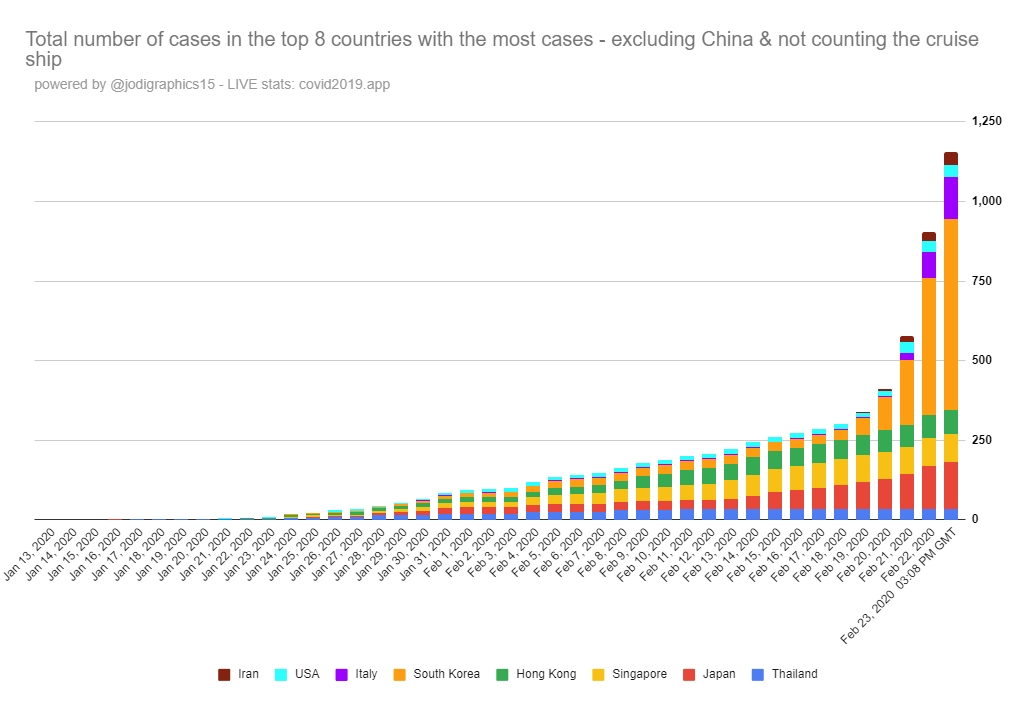 As one can see from this chart, the bulk of new cases confirmed over the weekend have been in the ex-China, ex-Diamond Princess category: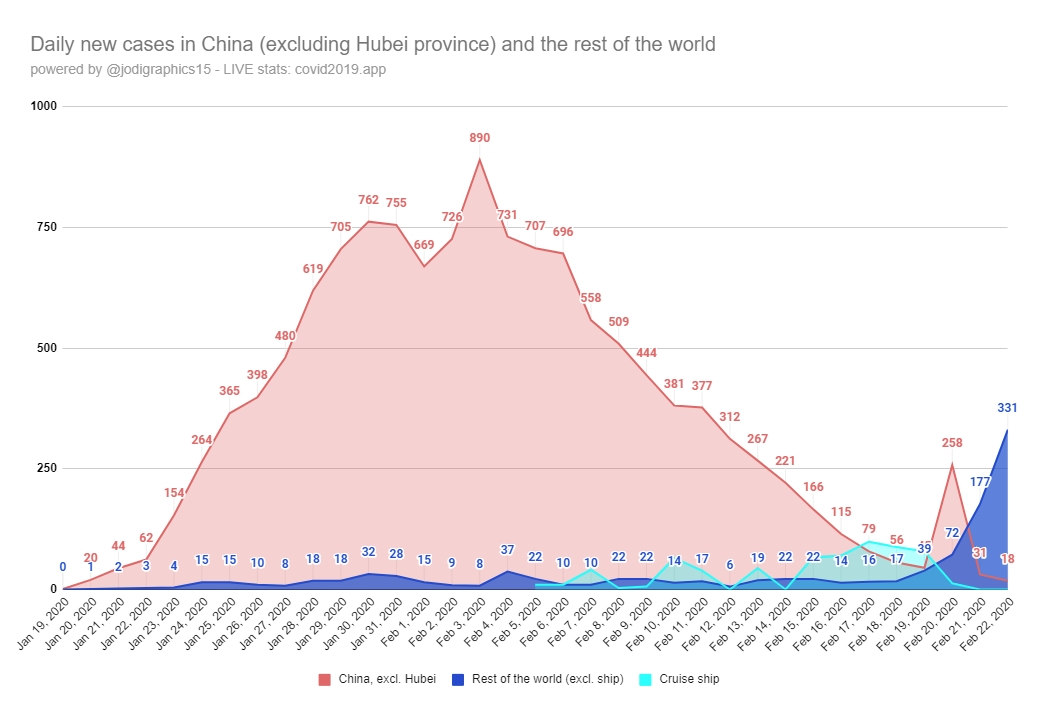 The Italian government is taking similar steps after confirming 133 cases, up from just three less than 72 hours ago. In that time, Italy has become host to the largest coronavirus outbreak outside Asia.
As Rome scrambles to contain the outbreak, authorities on Sunday banned all public gatherings, including Venice's famed carnival celebrations that honor the beginning of Lent.
According to ABC, three patients in Venice have tested positive for the COVID-19 virus, all of them in their late 80s and who are hospitalized in critical condition.