The gas plays a powerful role in driving up global temperatures.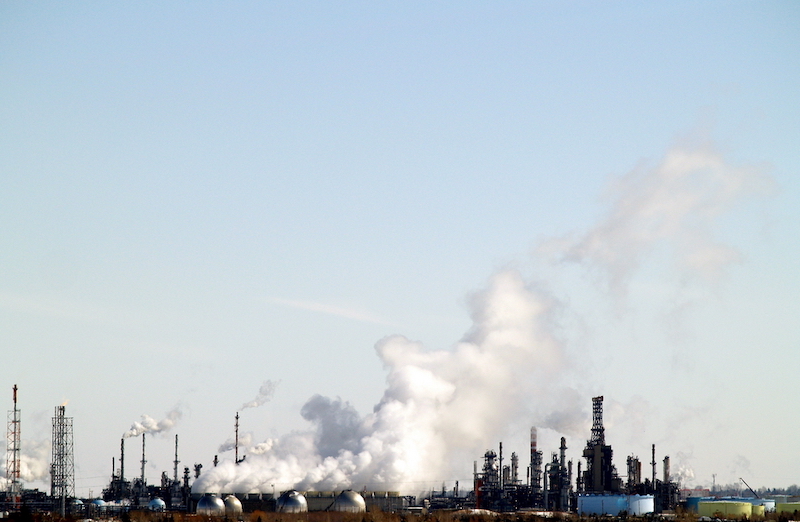 A new study published in Nature may have ended a long scientific debate about the key source of rising methane levels in the atmosphere.
It found that methane emissions from human activities — mainly fossil fuels — are probably 25 to 40 per cent higher than previously estimated, while natural sources of methane emissions are up to 90 per cent lower than previously estimated.
In plain English, that means the fossil fuel industry is having a much greater impact on climate destabilization than previously thought.
Methane, the main chemical constituent of natural gas, is a much more potent greenhouse gas than carbon dioxide in the short term. Although methane dissipates faster than carbon dioxide, it has 80 times the climate warming impact over a 20-year timespan.
Every day, the oil and gas industry burns or releases methane by design, often as an unwanted byproduct of oil production, or leaks it accidently through faulty or aging equipment — a form of chronic spillage known as "fugitive emissions." The Tyee is supported by readers like you Join us and grow independent media in Canada
Methane also escapes while industry strips a number of impurities and contaminants from natural gas gathered in gas fields, including hydrogen sulfide and carbon dioxide.
For years the fossil fuel industry has claimed that natural gas is a clean fuel that will serve as bridge to a renewable future, but recent studiesshow leakage rates are highly underestimated, thereby challenging that claim.
…click on the above link to read the rest of the article…