Monday was supposed to mark the official 'return to work' for many companies around China. That hasn't exactly panned out…
---

China is going back to work.
---
…though the image presented by state controlled media was somewhat more optimistic.
---
Along with many other Chinese cities, Monday marked the first working day in Shanghai after the long Spring festival break. The flow of commuters and traffic amid the #coronavirus outbreak increased significantly compared to previous days. http://bit.ly/31FfYFe #NCP
---
Still, western media reported that "millions" returned to work on Monday, even if large swaths of the Chinese economy remained shut down, CNN reports. However, many will be working from home if possible. The total number of cases worldwide has now topped 40,000, while the death toll has hit 910, according to the most up-to-date data from the SCMP: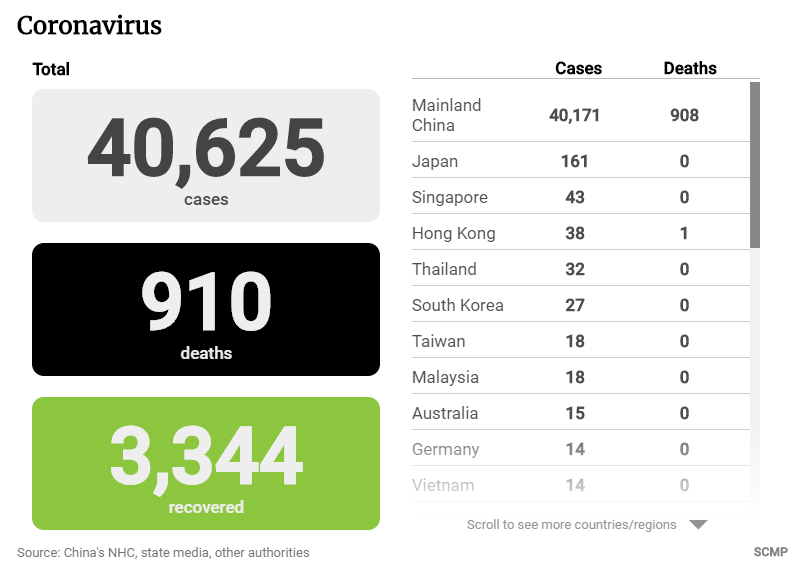 But even as workers started to log back in, or even returned to the office in some rare cases, nearly 100 more were declared dead from the outbreak, a daily record. Meanwhile, as we noted last night, the WHO – which previously had aggressively kowtowed to Beijing – said the number of cases outside China could be "just the tip of the iceberg," according to Reuters.
Across mainland China, 3,062 new infections were confirmed on Sunday, bringing the total number to 40,171, according to the National Health Commission (NHC).

Wu Fan, vice-dean of Shanghai Fudan University Medical school, said there was hope the spread might soon reach a turning point.

"The situation is stabilising," she told a briefing when asked about the spread in Shanghai, which has had nearly 300 cases and one death.

But WHO chief Tedros Adhanom Ghebreyesus, speaking in Geneva, said there had been "concerning instances" of transmission from people who had not been to China.
…click on the above link to read the rest of the article…