Summary:
Confirmed cases rises to just shy of 35K, deaths surge by 86 to 722, set to surpass SARS total in hours; total number of people under observation rises to 19K.
Reporter says 'real' death toll could be closer to 20k
German scientists say coronavirus can survive for 9 days on surfaces
Chinese quarantine expanded to Guangzhou; 400 million now on lockdown
Singapore raises response level to Orange
Hong Kong confirms case No. 25
Death of Dr. Li stokes demands for more free speech in China
* * *
Update (2000 ET): After two days of declines in the number of "new cases" reported by China's National Health Commission, and the latest number of total infected in China coming in below JPMorgan's daily estimate – no really, to JPM the number of daily new infections is just like the jobs report: it either beats or it misses…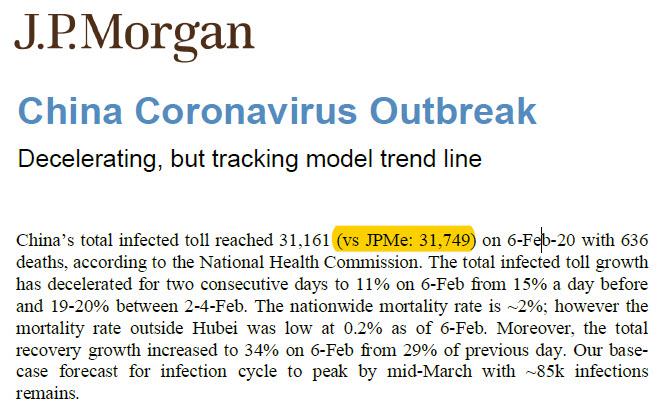 … Saturday, Feb 8 saw an unexpected reversal in the downward slope in new cases, and as the NHC reported moments ago, as of Feb 7, China reported a total of 34,546 cases, an increase of 3,385 overnight, and the first rise in new cases in three days, suggesting any hopes that the pandemic had already peaked were just crushed.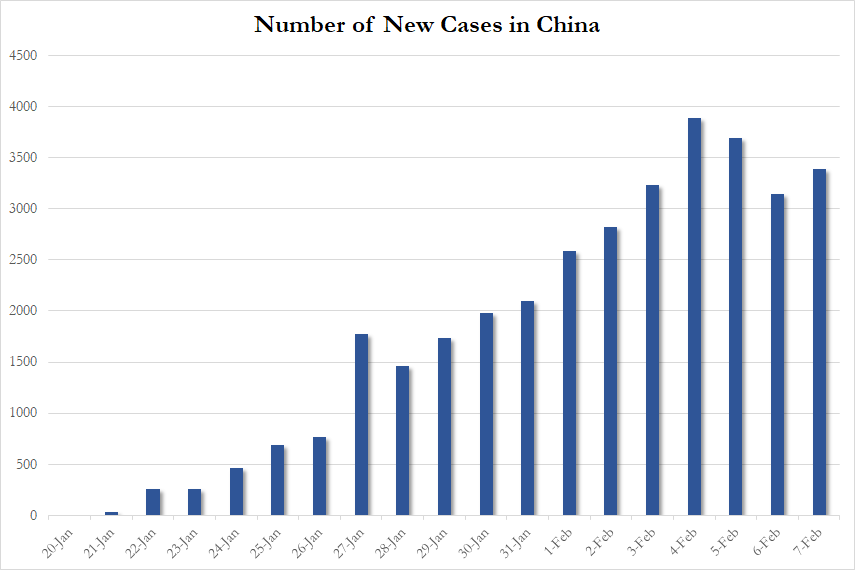 Adding the 365 international cases, means that as of Saturday, there were a total of 34,911 global cases, resulting in 724 deaths – an increase of 86 on the day, the biggest one day rises since the pandemic started – and a mortality rate of 2.1%, which is where it has been stuck for the past ten days. At this rate of increase in officially reported (which is vastly different from the actual true number) cases, the coronavirus pandemic will claim more lives than SARS in under 24 hours.
…click on the above link to read the rest of the article…