Update (1300ET): The Toronto Sun reports Coronavirus control at airports is pretty much a leap of faith.
Just like that, more than 1,000 people on three flights from China walked into Canada without medical screening.
If the coronavirus happens to be incubating in any one of those passengers who arrived at Pearson International Airport's Terminal 3 on Monday, they are now mingling with Canadian residents.
Apple 'looking at how it handles borders' after Crimea map controversy
"I was asked when we got to the Canada Custom's inspection point if I had been in Wuhan in the past 14 days or if I had a fever," said Jerry, who with his wife, travelled from Shanghai.

"I said no."
That one-word answer got him through.
* * *
As MishTalk's Mike Shedlock detailed earlier, many planes managed to get out of Wuhan over the past few days. Let's take a look as to where.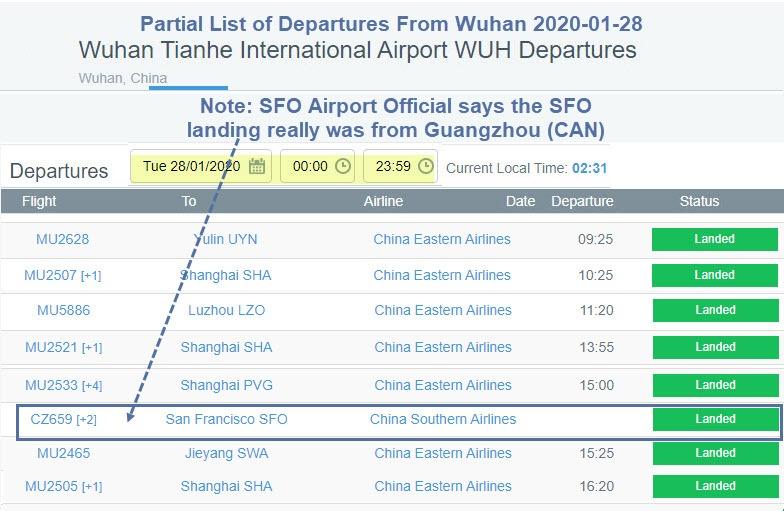 Wuhan to San Francisco Today
Wuhan to San Francisco 00:00-06:00 – No Flights
Wuhan to San Francisco 06:00-12:00 – No Flights
Wuhan to San Francisco 12:00-18:00 – Three Flights to San Francisco (China South, American, Delta) are listed as "Scheduled".
Wuhan to San Francisco 18:00-00:00 – No Flights
The huge problem with Flightstats is you have to click on every flight to see if it is scheduled, cancelled, unknown, landed, or in the air. There are thousands of flights per day from some Chinese cities.
I do not believe those SFO scheduled flight left or ever will. See Addendum.
All Departures from Wuhan Monday, January 27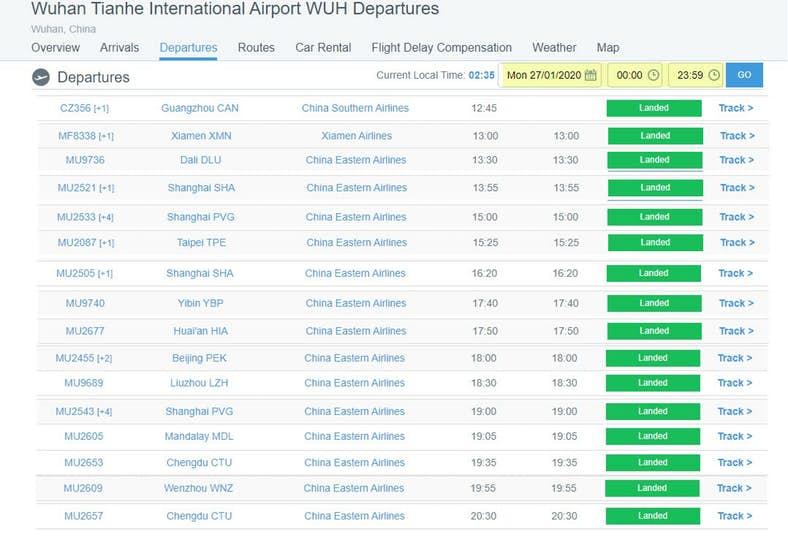 I pieced that together from Wuhan Tianhe International Airport WUH Departures for 2020-01-27.
I only showed confirmed landings.
All Departures from Wuhan Tuesday, January 28