Hundreds of medical personnel are rushing to Wuhan following yesterday's tragic death of Doctor Liang Wudong, of the ENT department of Hubei Xinhua Hospital, who died Saturday while fighting to suppress the virus. The South China Morning Post reports that 1,350 medics (presumably from the PLA) have already arrived in the city, and another 1,000 are expected to arrive soon.
As the number of confirmed cases surges past 2,000, China is scrambling to build not one, but two, SARS treatment-model hospitals in Wuhan (remember, Wuhan is a massive city of 11 million). Authorities have told the press that they expect both hospitals and their combined 2,300 beds to be operational within half a month.
Even though researchers have purportedly cast doubt on the theory that the coronavirus didn't make the jump from animals to humans thanks to a shady food market that trafficking in live wild animals, officials in Beijing announced Sunday that the sale of live wild animals, including bats and snakes, at markets, supermarkets, restaurants and e-commerce platforms. But we thought eating bats was a delicacy and an ingrained cultural practice not to be criticized or stifled?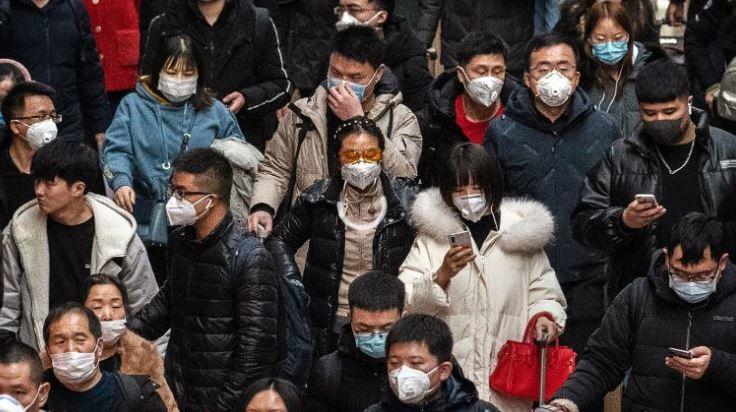 As we reported last night (Sunday morning in Beijing), health officials in Hubei Province confirmed thirteen more deaths on Saturday, while another was reported in Henan Province. Perhaps most alarmingly, last night, we learned that a patient has reportedly succumbed to the virus in Shanghai as well. In that case, the victim was an 88-year-old man who was suffering from preexisting health issues. AFP adds that 40 cases have been confirmed in the city: 37 stable, one critical, one recovered, and one (88yo man with comorbidities) died. They are also investigating 95 additional suspected cases.
…click on the above link to read the rest of the article…