Update 2: Just as we suspected, Chinese authorities have revised the death toll for the Wuhan coronavirus outbreak to 17 on Wednesday, meaning that in under 24 hours, the death toll has practically doubled.
Meanwhile, Russia media reports claim that a passenger from Shanghai has been hospitalized, a sign that the virus may now have spread to Russia.
PASSENGER FROM SHANGHAI HOSPITALIZED IN ST PETERSBURG, RUSSIA
NOVEL CRONAVIRUS DEATHS RISE TO 17 IN HUBEI PROVINCE:CHINA NEWS
US stocks are rebounding from yesterday's virus-driven dip as authorities around the world, including President Trump, insist that the outbreak is under control.
But does this really sound "contained"?
* * *
Update: So much for being 'contained'.
Mexican President Andres Manuel Lopez Obrador – better known as AMLO – said Wednesday morning that two cases of coronavirus are suspected in Mexico, and that health officials are scrambling to confirm. He added that one of the patients is under observation in Tamaulipas.
---
#ConferenciaMatutina el Presidente Andrés Manuel @lopezobrador_ afirmó que se identificaron dos casos de coronavirus en México. Uno de ellos está en observación en Tamaulipas, del que es probable que se descarte que sea coronavirus de Wuhan.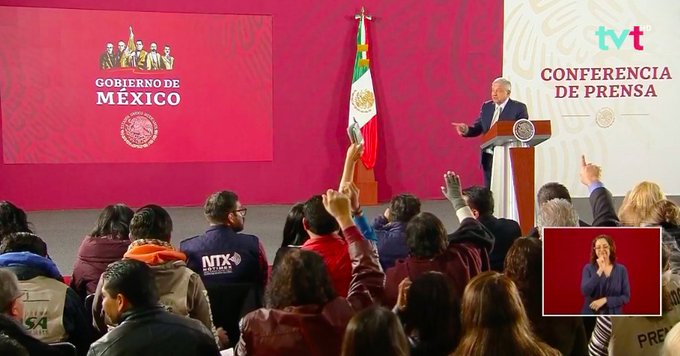 ---
AMLO assured the public that the Mexican government is closely monitoring the situation.
* * *
China's National Health Commission has revised the total of coronavirus cases higher for at least the second time on Wednesday: there are now 473 confirmed patients infected in China alone, though the death toll remained at 9, Reuters reports.
Internationally, the total number of cases has climbed to 481, according to a running count by the SCMP: