On Wednesday, health officials in China once again announced a sharp increase in the number of reported cases of the mysterious new coronavirus that is now confirmed to have caused at least nine deaths, as we reported last night.
As hundreds of millions of Chinese leave the country for vacation destinations abroad – all part of what the NYT described as the largest human migration on Earth – the hysteria has reached a fever pitch.
In Japan, one shopkeeper in the mountain town of Hakone (a popular vacation destination) has been heavily criticized for hanging a sign outside his door reading 'no Chinese allowed'. The full message displayed on the sign (pictured below) reads: "No Chinese are allowed to enter the store…I do not want to spread the virus."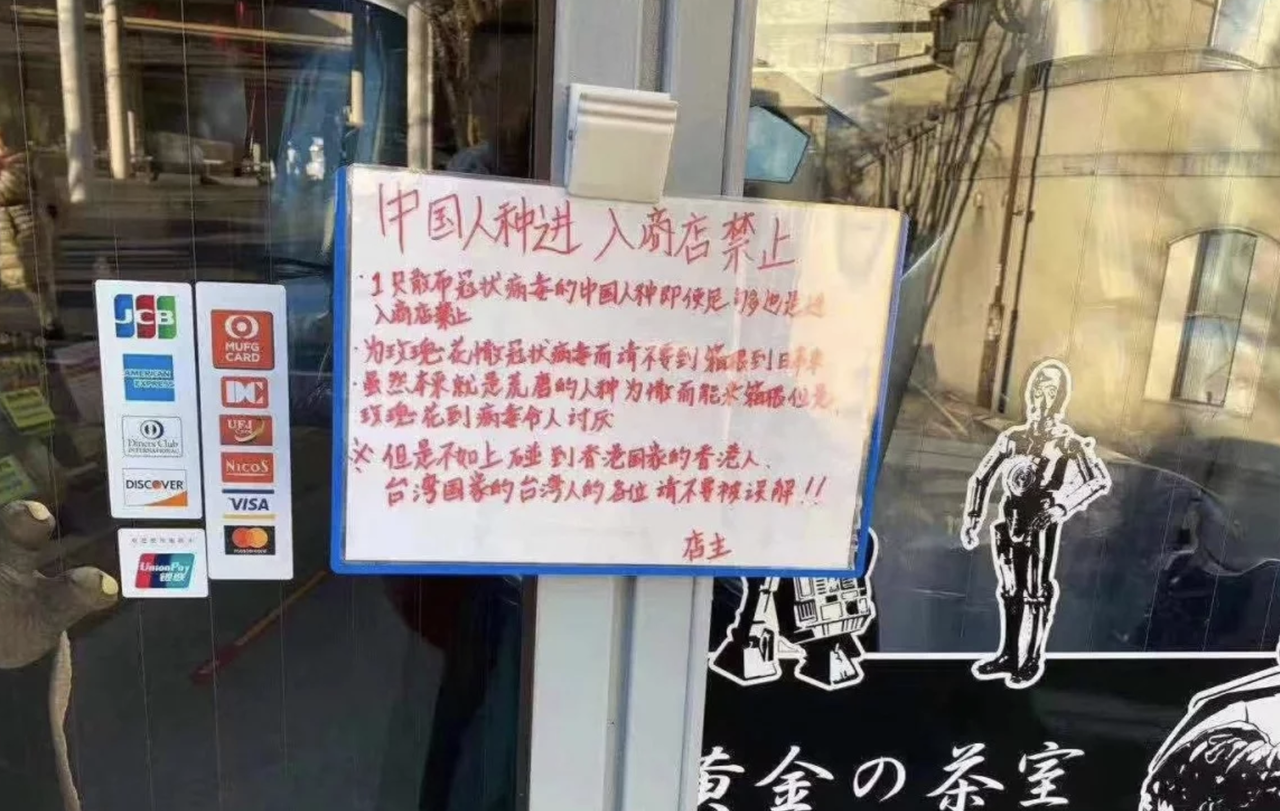 According to the SCMP, the as-yet-unidentified owner of the confectionery store told the Asahi newspaper that he used a translation application to write the message in Chinese, adding, "I want to protect myself from the virus and I don't want Chinese people to enter the store."
Japanese tourism officials apologized for the shopkeepers' actions after he was roundly criticized on social media.
Shin Hae-bong, a professor of law at Aoyama Gakuen University, said the store owner was not breaking the law, as Japan doesn't have any laws against discrimination on the books.
And while Chinese tourists could try to take him to court, that would take some time.
"This is obviously wrong, but the only thing that could be done would be for a suit to be filed as many Japanese courts have in recent years ruled against places that bar people based on their nationality," she said.

"The courts have, in those cases, used the International Convention on the Elimination of All Forms of Racial Discrimination for the basis of their rulings."