RCMP 'exclusion zone' isn't deterring anti-pipeline activists, land defenders. A report from the scene.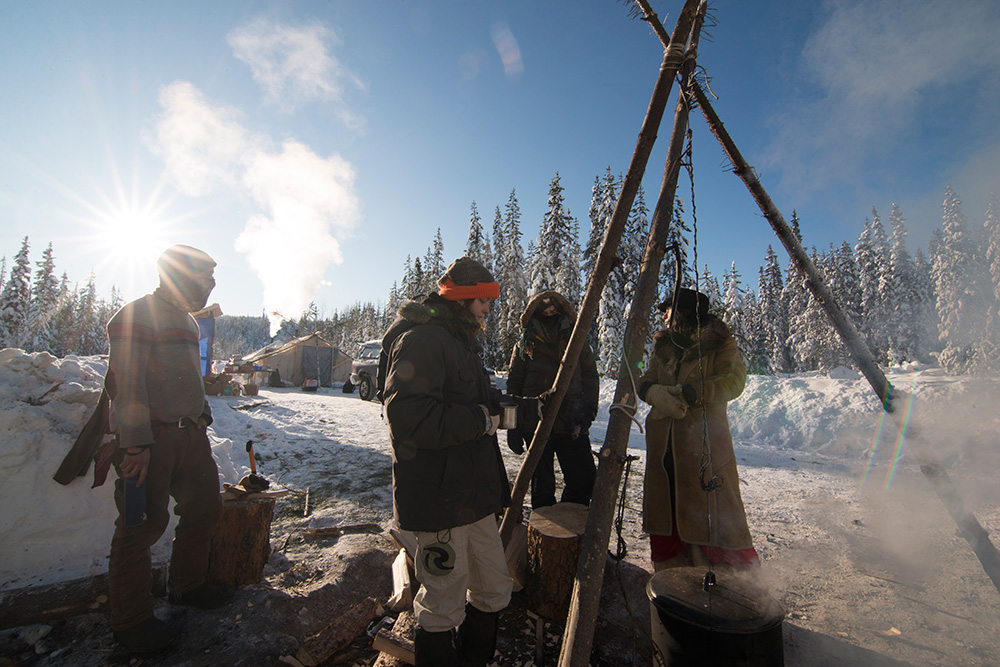 Thirty-nine kilometres down the Morice Forest Service Road in northern British Columbia, people huddle around a fire, close enough to feel some heat but not enough to melt their boots.
At -34 C, it's a fine line.
A handful of people mill around in the camp about 60 kilometres south of Smithers. They are here to support the Wet'suwet'en hereditary chiefs and their opposition to a pipeline slated to cross their traditional territory. The pipeline would carry fracked gas from northeast B.C. to an LNG plant on the coast in Kitimat.
Tensions have been high in the area since a Dec. 31 B.C. Supreme Court decision that granted Coastal GasLink an injunction barring land defenders from blocking access to the pipeline work sites. Some Wet'suwet'en fear the injunction could also lead to the destruction of their camps in the area.
Since the decision, Wet'suwet'en hereditary chiefs have evicted the company from their territory and the RCMP have established an "exclusion zone" in the area, limiting access.
Meanwhile, a steady supply of food and warm clothing donations has been making its way to this remote outpost. Land defenders say they will ensure supplies are delivered to additional camps located farther along the forestry road.
But today, what they are most hungry for is information. Since RCMP unexpectedly closed the road Monday, few people have made it past the police checkpoint and communication has been limited.
…click on the above link to read the rest of the article…