After US fighter jets bombed five facilities controlled by the Kataib Hezbollah militia group in Iraq and Syria on Sunday in response to the killing of a U.S. civilian contractor in a rocket attack on an Iraqi military base — which in turn killed at least 24 people and injured at least 50 — Iraqi militias are warning a "strong response" is coming.
And in another sign that nothing good can come of the bloody tit-for-tat which could escalate into major regional war, the US has managed to make many more enemies than allies with the Sunday airstrikes, starting with Iraqi President Barham Saleh, who slammedthe attack as "unacceptable and considered as an aggressive action and violation of Iraqi sovereignty."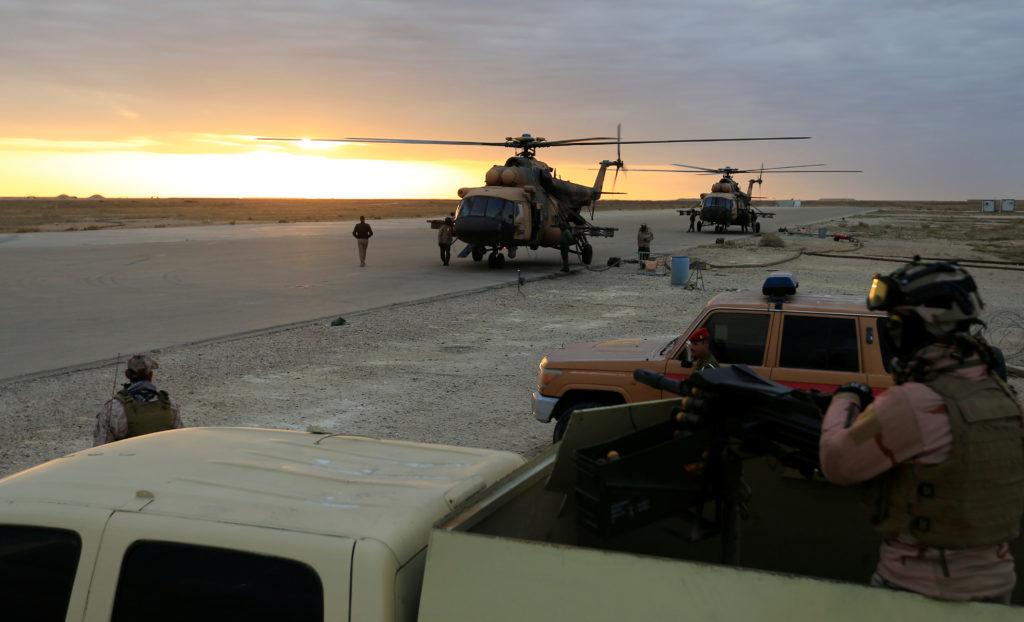 One of Iraq's most powerful Popular Mobilization Forces (PMF) commanders, Jamal Jaafar Ibrahimi (also, Abu Mahdi al-Mohandes), put the some 5,000 American troops in Iraq on notice, saying they are preparing a response.
He threatened, according to Reuters:
"The blood of the martyrs will not be in vain and our response will be very tough on the American forces in Iraq."
Over the weekend and into Monday US forces, mostly based in the country's north where they've been training counter-ISIS Iraqi units, have reportedly tightened security and are on a high level of alert.
This after a Friday night rocket attack of unknown origin against a US base in Kirkuk which killed a US contractor. The subsequent US bombing raids were based on Washington's immediate assumption and charge that Kataib Hezbollah or another "Iran-linked" Iraqi militia was behind it.
…click on the above link to read the rest of the article…