It's time to walk the talk on reconciliation and the climate crisis.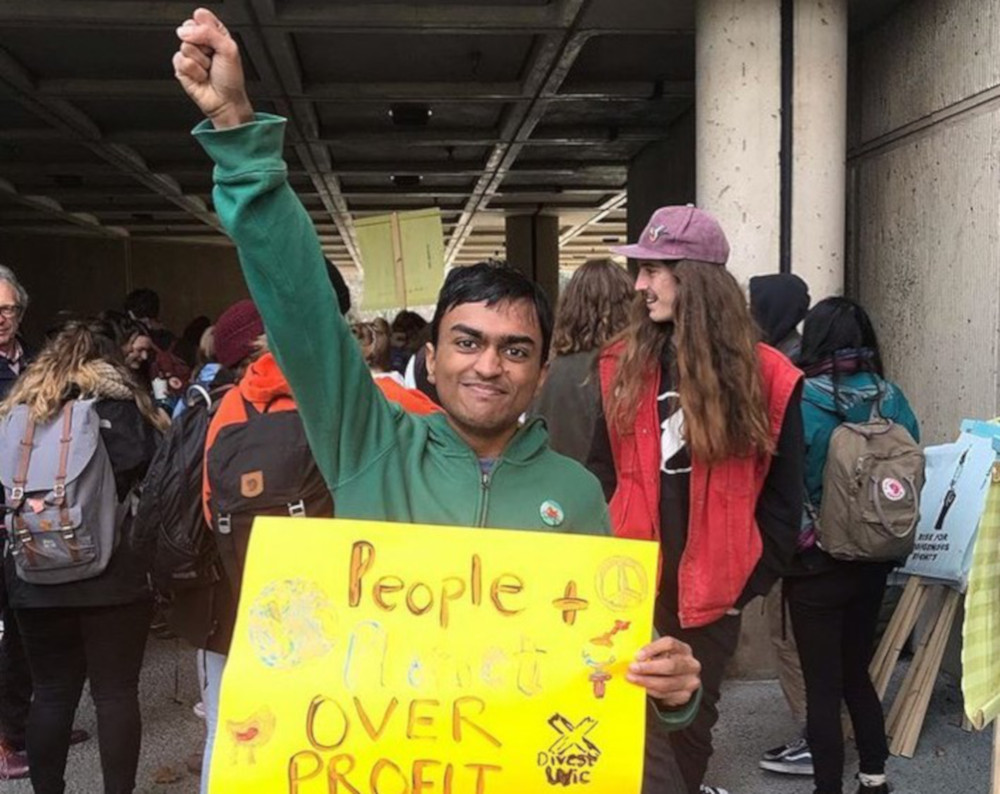 Therefore, we think it is hypocritical for UVic to present itself as a sustainability and reconciliation leader while investing in companies that are primarily responsible for both the climate emergency and Indigenous dispossession.
For example, UVic has $2.5 million invested in Imperial Oil (the Canadian subsidiary of ExxonMobil). Records show that Imperial Oil's own scientists confirmed the realities of climate change as early as the 1970s, and yet the company has willfully pursued denial and policy obstructionism as an accumulation strategy. By investing millions of dollars into Imperial Oil, UVic is tacitly supporting its history of climate change denial; indeed, the university is hoping to profit from it. That is sustainability leadership in high-speed reverse.
Many fossil fuel companies also contribute to the destruction of Indigenous lands and waters with their pursuit of new fossil fuel infrastructure projects. For example, UVic's endowment fund has $700,000 invested in Teck Resources. Teck is currently pursuing one of the largest open-pit oil sands mines ever proposed. The project is in close proximity to many Cree and Dene families. According to Indigenous Climate Action, "This project threatens our Indigenous rights, ways of life, and ability to ensure the preservation of our lands and territories."
The investment in Teck Resources contradicts UVic's Strategic Plan and Indigenous Plan, which "commits to building and strengthening respectful relationships with Indigenous communities locally, provincially, nationally and around the world." How can UVic claim that reconciliation and respectful Indigenous relationships are top priorities while materially investing in the ongoing dispossession of Indigenous peoples as well as destruction of their homelands and waterways?
…click on the above link to read the rest of the article…