As the manufacturing recession gains momentum, the largest U.S. truckload carrier filed for bankruptcy Monday morning, leaving 3,000 truck drivers and 500 administrative positions without a job two weeks before Christmas.
Indianapolis-based Celadon filed for voluntary Chapter 11 bankruptcy in the early hours on Monday morning.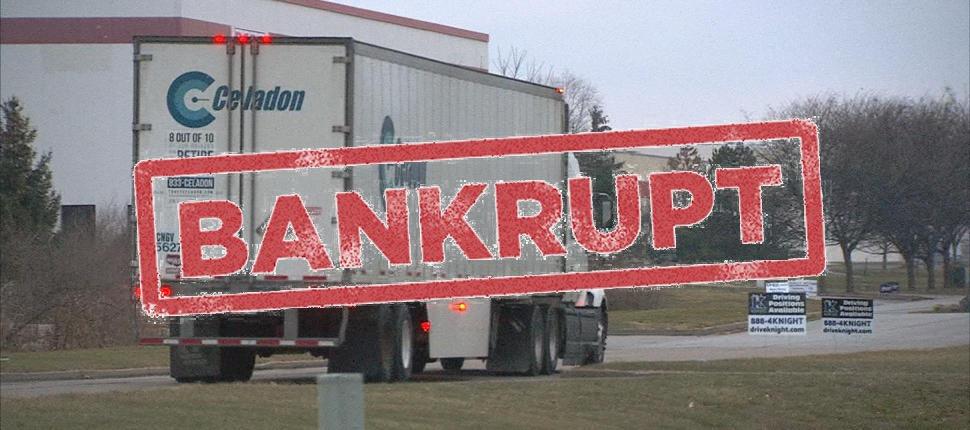 Around 1:43 am est., headlines via Reuters confirmed the bankruptcy and how all domestic and international operations have been halted.
CELADON GROUP, INC. AND AFFILIATES COMMENCE VOLUNTARY CHAPTER 11 CASES
CELADON GROUP INC – CELADON ALSO ANNOUNCED THAT IT WILL SHUT DOWN ALL OF ITS BUSINESS OPERATIONS EFFECTIVE AS OF TODAY, MONDAY, DECEMBER 9, 2019
CELADON GROUP INC – THIS SHUT DOWN DOES NOT INCLUDE TAYLOR EXPRESS BUSINESS HEADQUARTERED IN HOPE MILLS, NORTH CAROLINA
CELADON GROUP – CELADON INTENDS TO USE ITS CHAPTER 11 PROCEEDINGS TO WIND DOWN ITS GLOBAL OPERATIONS
CELADON GROUP INC – HAVE FILED VOLUNTARY PETITIONS FOR RELIEF UNDER CHAPTER 11 OF BANKRUPTCY CODE IN U.S. BANKRUPTCY COURT FOR DISTRICT OF DELAWARE
CELADON GROUP INC – TO SUPPORT WIND DOWN OF OPERATIONS, CELADON'S LENDERS HAVE AGREED TO PROVIDE INCREMENTAL DEBTOR-IN-POSSESSION FINANCING
Celadon CEO Paul Svindland told WTHR Indianapolis that the entire company would shut down business operations except for the "Taylor Express" subsidiary in Hope Mills, North Carolina, on Monday.
Svindland said the company will guarantee delivery of their last loads and will instruct drivers where to leave trucks.
"We have diligently explored all possible options to restructure Celadon and keep business operations ongoing, however, a number of legacy and market headwinds made this impossible to achieve," Svindland said in a press release.

"Celadon has faced significant costs associated with a multi-year investigation into the actions of former management, including the restatement of financial statements…
…click on the above link to read the rest of the article…