It took Washington all of two days to jump behind the large popular protests over gas price hikes which gripped cities across Iran since Friday. Over the weekend the US State Department predictably came out in favor of more protests, in a volatile situation in the sanctions-ravaged country which has already witnessed multiple demonstrators killed and over a thousands arrested, and banks and gas stations torched in anger over soaring gas prices.
Given Uncle Sam is all too eager to hijack any Iranian domestic protests for the purpose of 'regime change' in what's currently a middle and lower class driven movement over the deteriorating economic situation and drastic change in policy which saw petrol subsidies suddenly slashed, this could be the very recipe which brings the unrest to a halt. Ayatollah Khamenei already labeled those behind vandalism and sabotage as "thugs" and described them as "counter-revolutionary" forces, in reference to Iran's 'Islamic revolutionary' government.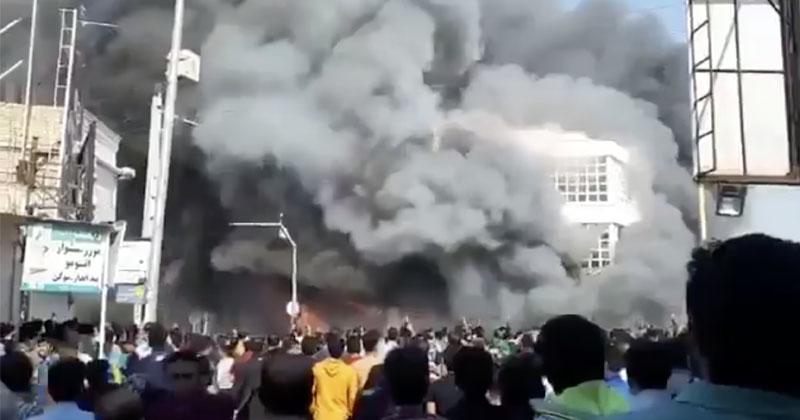 The Islamic Republic's clerics and political leaders will now no doubt paint the crowds in the streets as being the servants of US and Israeli imperial aggression and interference. But then again, considering that the Trump administration established a special CIA unit reportedly named the 'Iran Mission Center' — with an express purpose to facilitate US-driven political change in the country — the mullahs might not be too far off the mark in their paranoia and suspicions at any "spontaneous" uprising.
"The proud Iranian people are not staying silent about the government's abuses," Pompeo said in a statement published Sunday, saying that "the United States is with you," and will stand against Iran's "tyranny."
…click on the above link to read the rest of the article…