We are tracking frost and freeze potential US temperature weather maps this weekend that indicate a strong possibility frost-apocalypse is headed for the Pacific, Rocky Mountains, and Midwest regions over the next ten days. This could mean the end of the growing season for many agriculture producing states.
As shown in the EC Operational maps below, a 32°F contour line in the 5-10 day forecast indicates US frost risks could shift from the Northwest too much of the North Central states, which would officially mark the end of the growing season in those areas if confirmed by mid-month.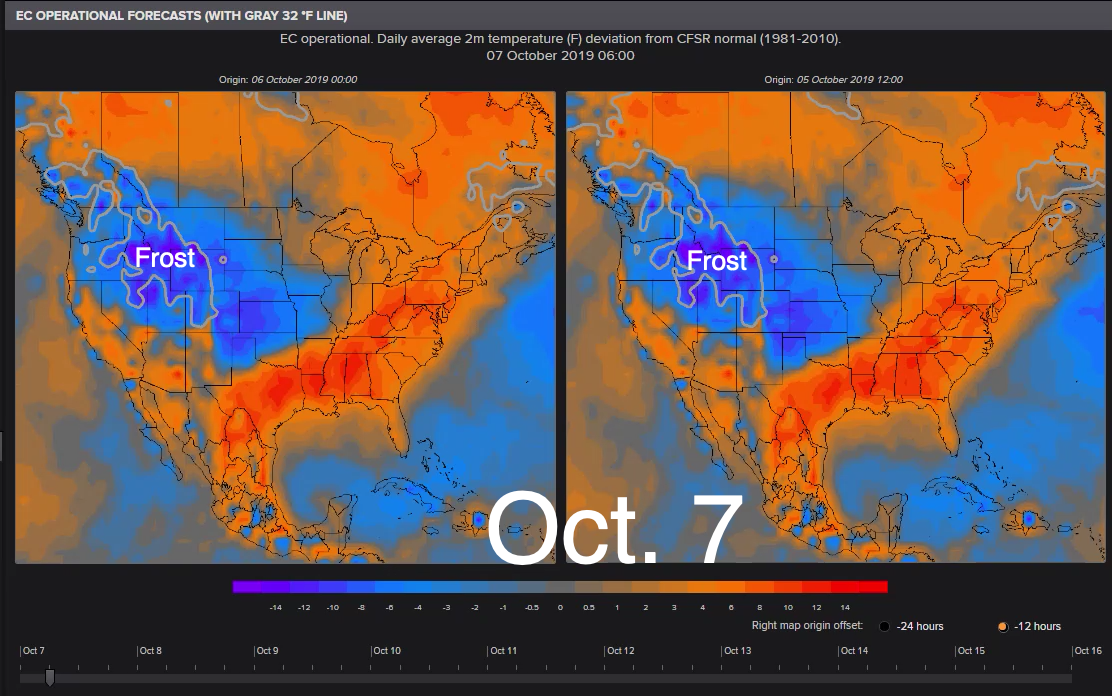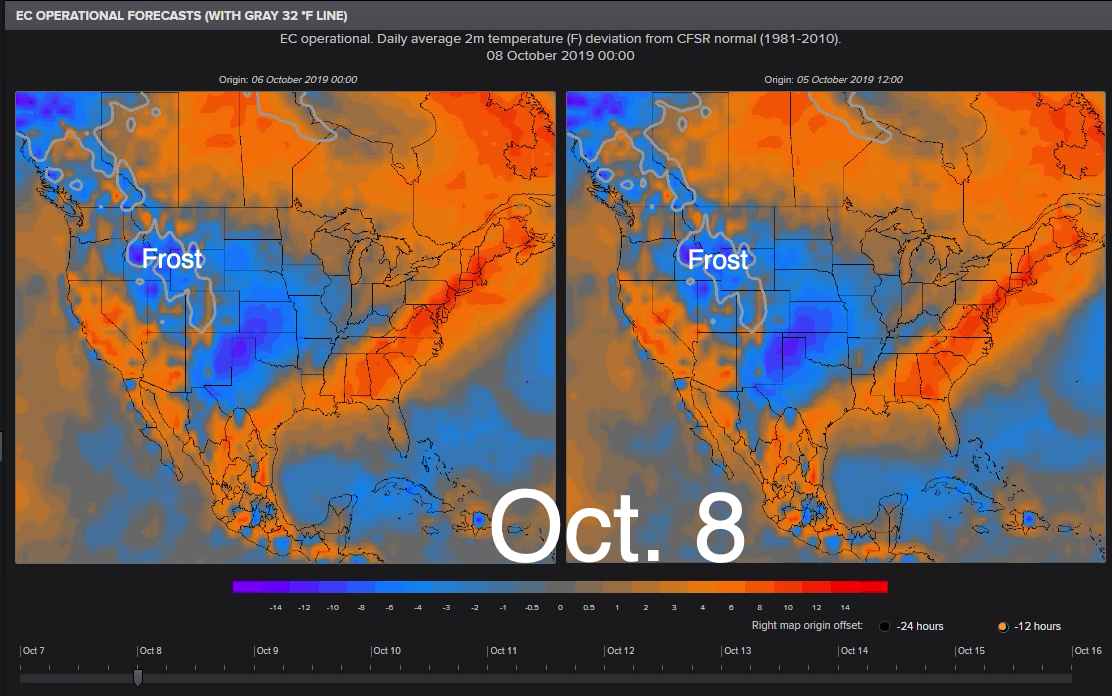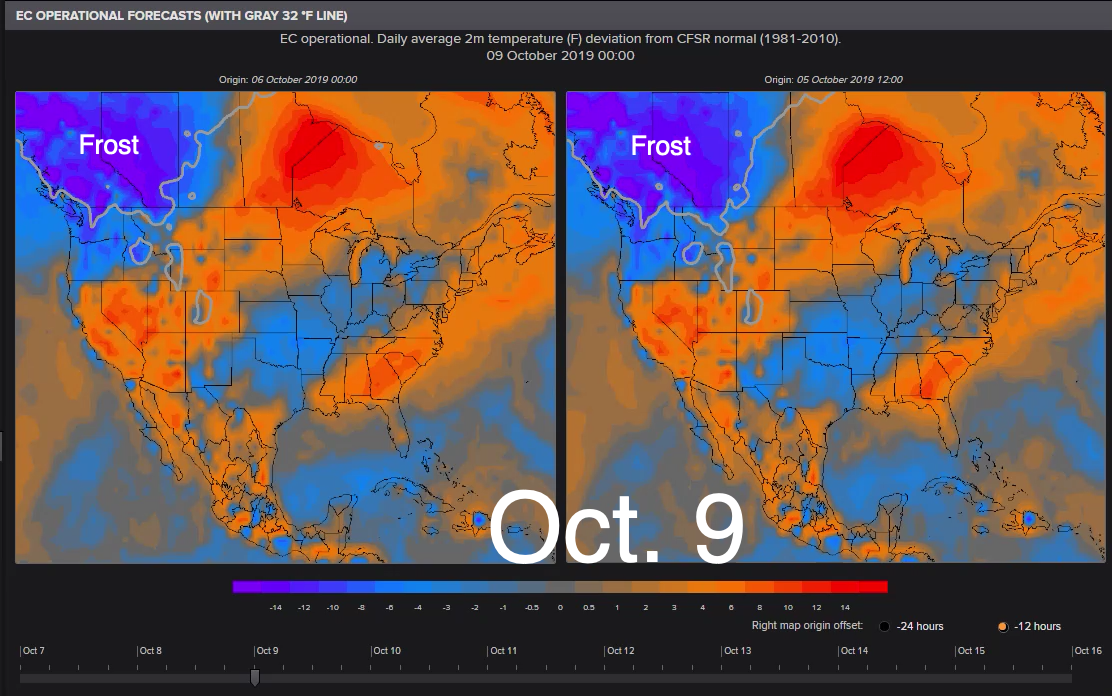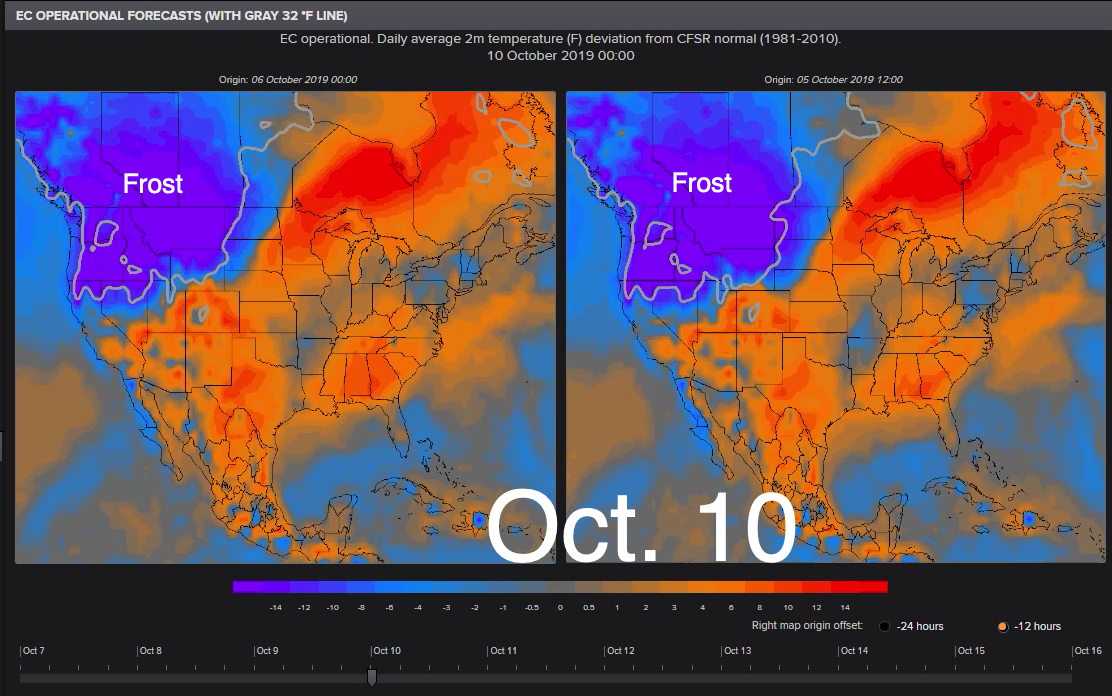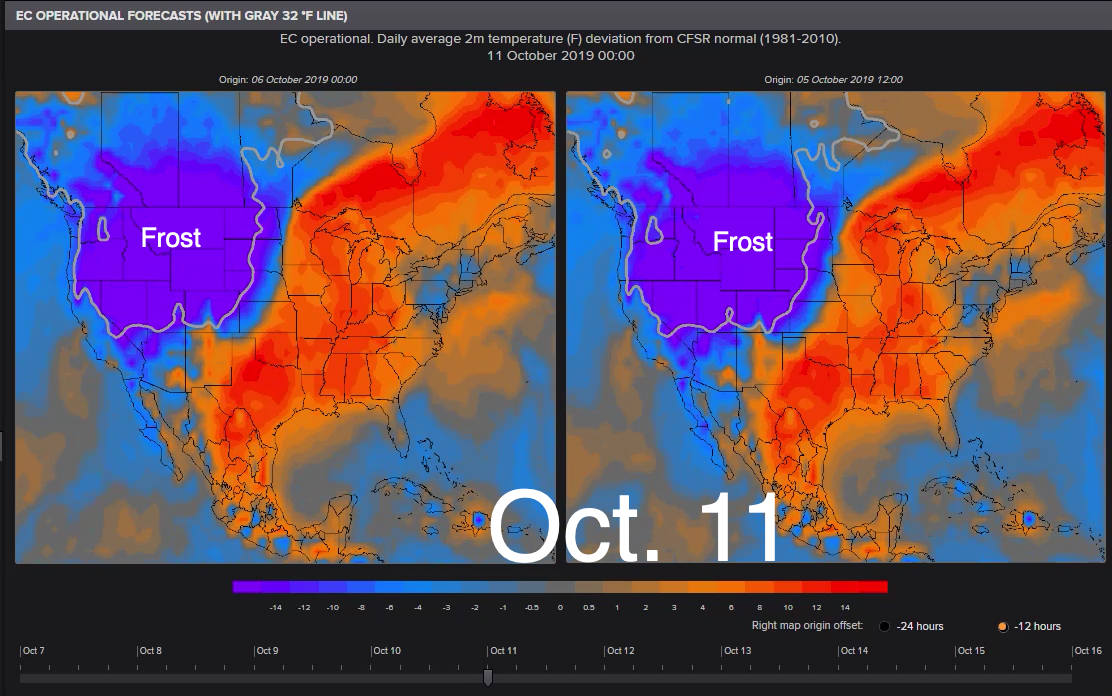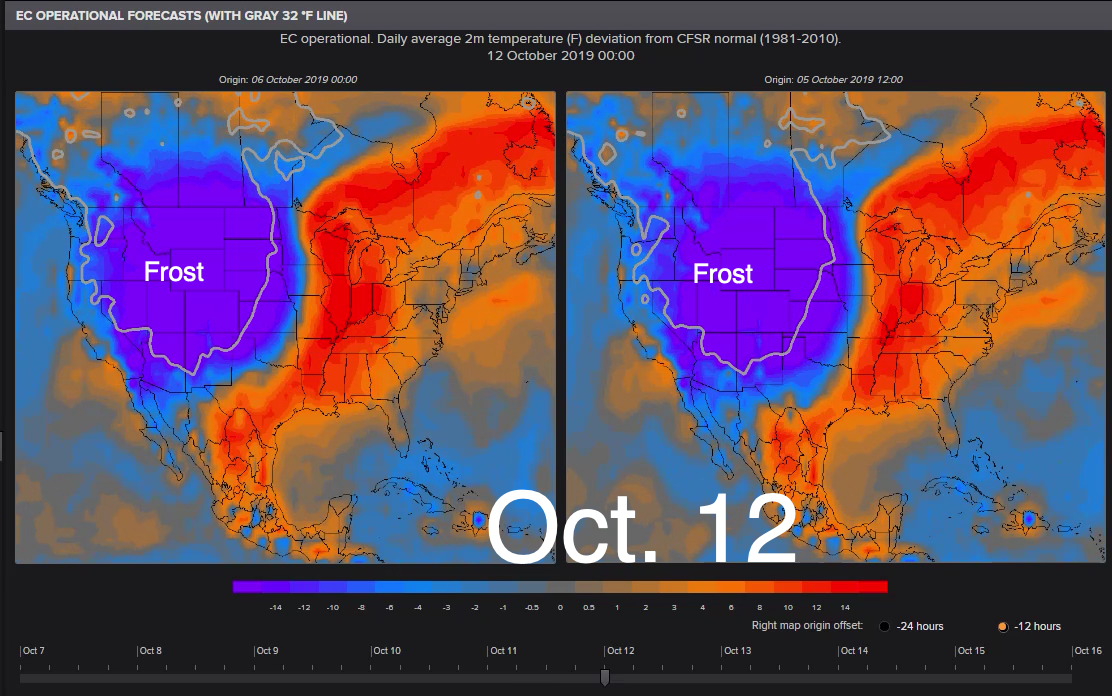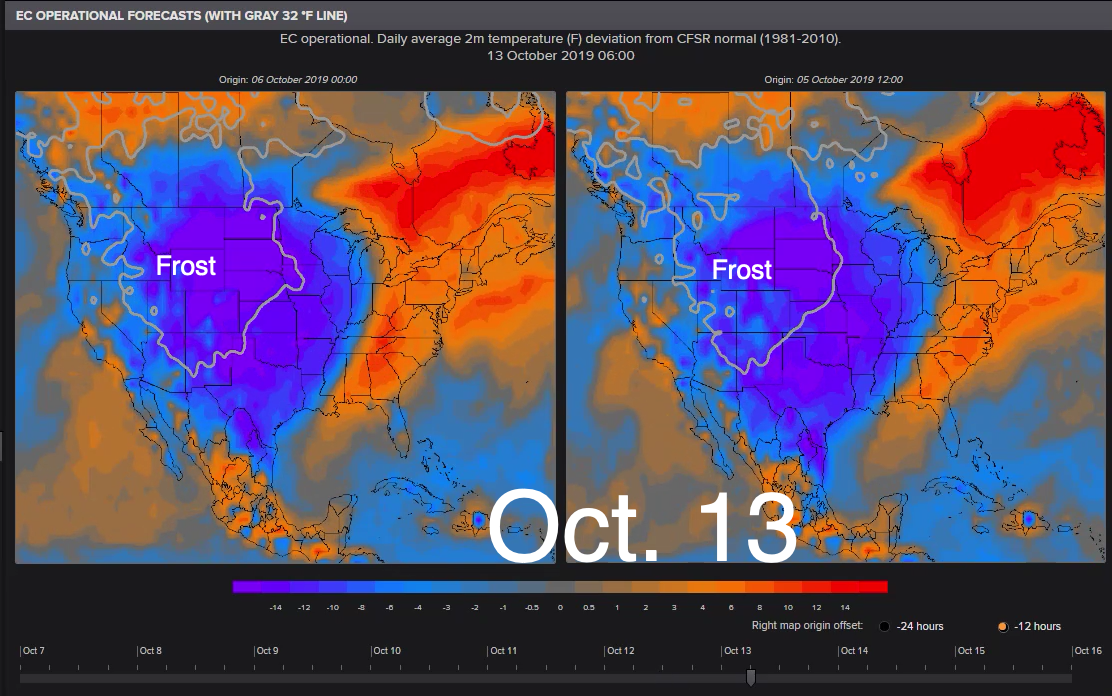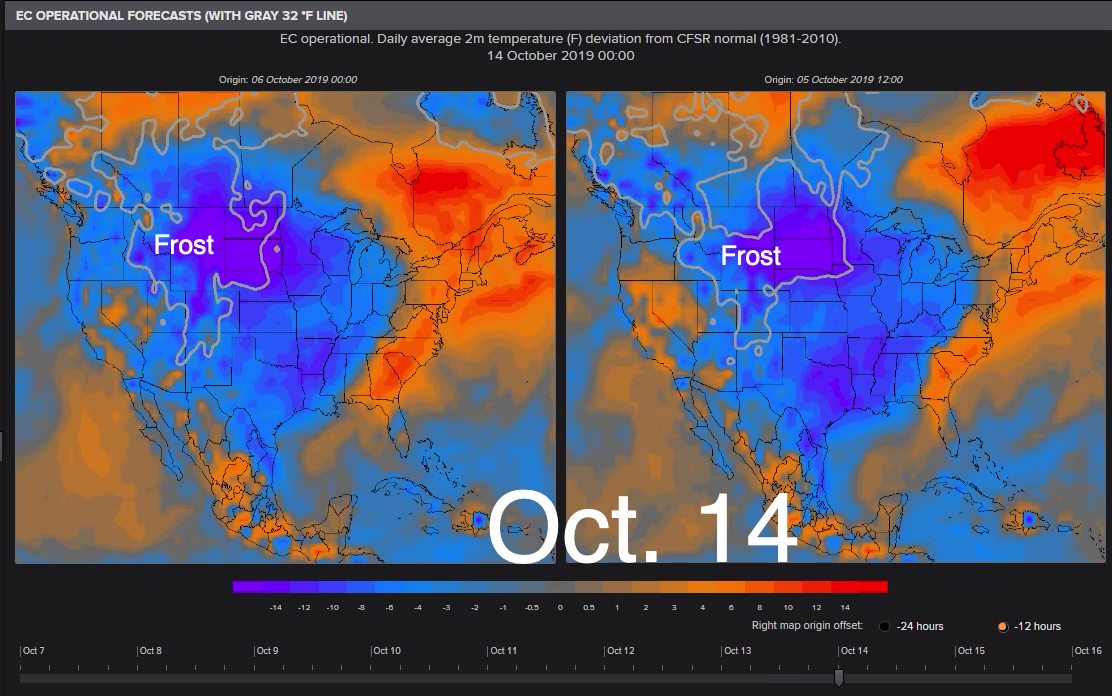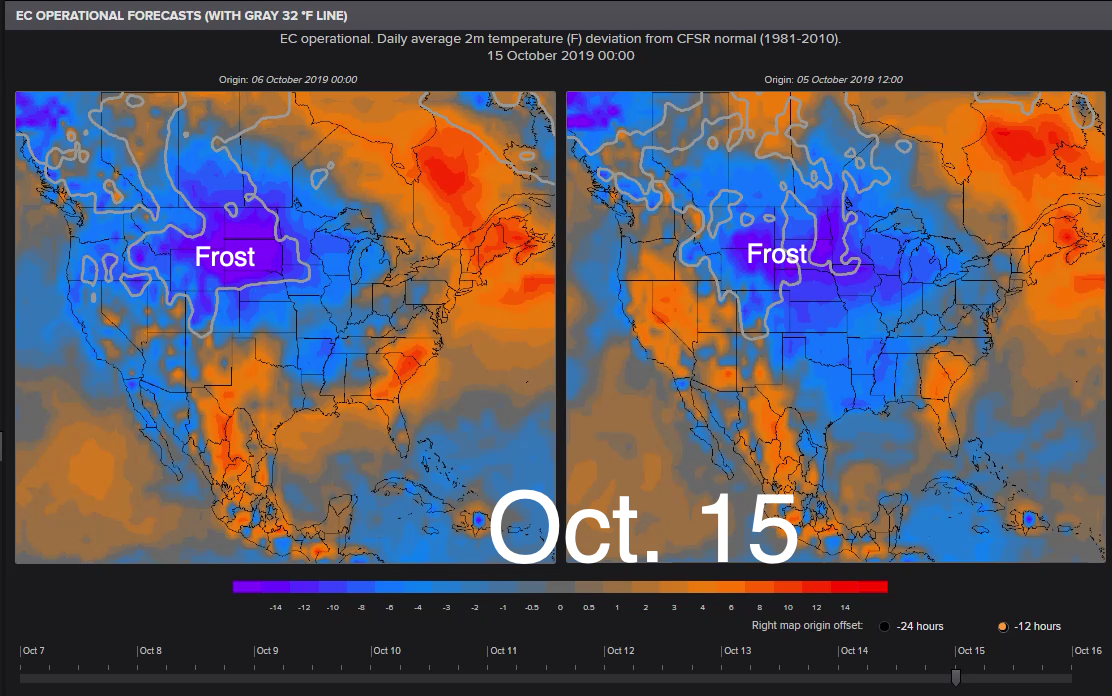 * * *
Andrei Evbuoma, a meteorologist for NOAA National Weather Service, provides further insight into the frost situation in the US, and what he thinks this could mean for grain prices.
Frost and freeze watches/warnings hoisted for portions of the north-central and Northeast U.S.; weather outlook turns colder across the northern and central U.S. raising risks for frost/freeze and thus upside potential of prices.
On the weather front, frost and freeze watches/warnings are in effect for much of North Dakota, eastern South Dakota, northeastern Nebraska, western Minnesota, northwestern Iowa, a large portion of Upstate New York and Vermont, extreme western Massachusetts, and extreme northern Pennsylvania. The frost and freeze warnings are in effect tonight through Friday morning. The freeze watch is in effect for late Friday night through early Saturday morning. The freeze and frost warnings over North Dakota and Minnesota cover a good portion of spring wheat. However, with much of the crop harvested, the impacts should be minimum. The northwestern portions of the corn and soybean belt will be impacted by the frost and freeze Thursday night/Friday morning.
…click on the above link to read the rest of the article…