Over the weekend, when trying to isolate the bank(s) behind the recent repocalypse, we looked at the aggregate cash levels of commercial banks in the US (which include foreign banks operating in the US) as published each week by the Fed, and found that cash at foreign banks operating in the US rose by a respectable $13.6BN in the week ended Sept 18, to $537,8BN, in line with levels where foreign bank cash had been for much of the past two months, while cash at domestic banks plunged.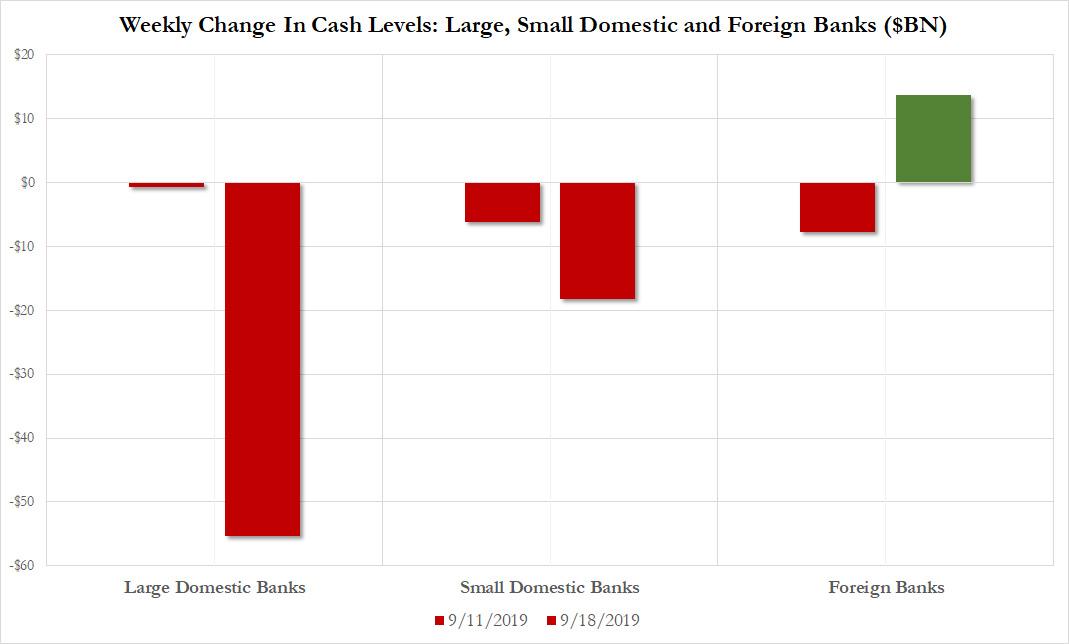 "In other words", we wrote "to find the culprit for the latest repo shock, don't look to Europe (those banks have enough pain on their plate with the ECB recently launching QEternity, to also have to worry about overnight funding in the US) but look for clues among domestic US banks. "
Three days later, Reuters did just that, and in a report which surprisingly flew deep under the radar, appears to have found the one bank that may have been the inadvertent reason for the repo market to lock up on the 11th anniversary of Lehman when the repo rate exploded as high as 10%.
According to Reuters, "JPMorgan Chase has become so big that some rival banks and analysts say changes to its $2.7 trillion balance sheet were a factor in a spike last month in the U.S. "repo" market, which is crucial to many borrowers."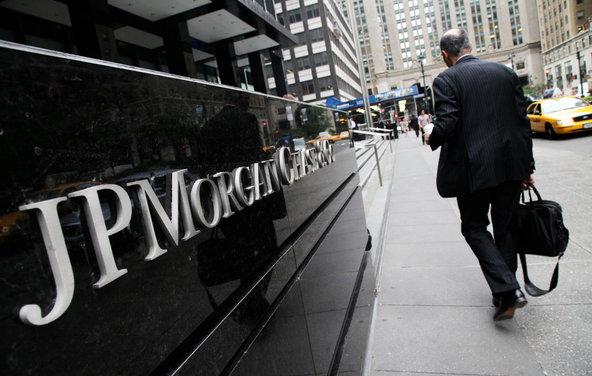 As a reminder, just days after the record repo rate surge, a clearly clueless NY Fed president John Williams told the FT in an interview that the Fed was examining "why banks with excess cash failed to lend to the overnight money market, following a week that revealed cracks in the US's financial plumbing."
…click on the above link to read the rest of the article…