Just after on Friday Pentagon leaders presented Trump with numerous "military options" for a response to Iran following last week's twin attacks on Saudi Aramco facilities, Iran has again put the US on notice that any "limited attack" will assuredly lead to major war.
The briefing on "options" for responding to Iran were followed by a late Friday Pentagon announcement that it is deploying US troops to Saudi Arabia as a "first step" which could be followed by additional "kinetic" moves down the road. "As the President has made clear the United States does not seek conflict with Iran. That said we have many other military options available should they be necessary," Defense Secretary Mark Esper said in the briefing.
Iran on Saturday responded to the move by again declaring any potential "limited" US attack on Iran would certainly lead to rapid escalation. The head of Iran's elite Islamic Revolutionary Guard Corps (IRGC), Major General Hossein Salami, said in remarks broadcast on state TV that no such limited strikes would actually remain 'limited'.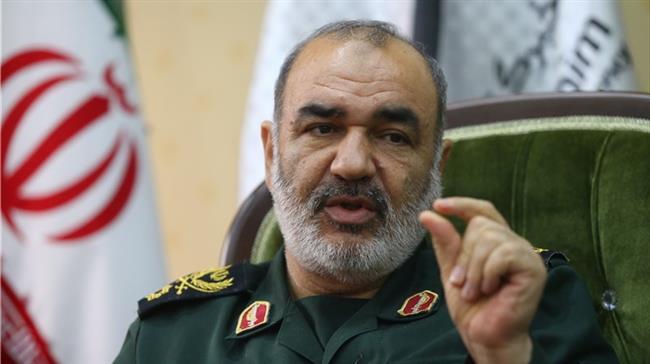 Gen. Salami said:
"Be careful, a limited aggression will not remain limited. We will pursue any aggressor."
Clearly understanding Trump's deep reluctance to drag the United States into yet another costly Middle East quagmire, it appears the Iranians are telegraphing that if they can convince Washington that even a small, one-off strike on Iran could spark WW3, this could dissuade the US altogether from even limited, "kinetic" missions.
It's likely the administration could be spit-balling the idea of missile strikes similar to Trump's two instances of bombing Syrian government facilities — each confined to a single night, not more than hours long, but going no further in terms of expanding the scope of originally defined objectives. 
…click on the above link to read the rest of the article…