Conservative Leader Andrew Scheer says he's Canada's energy 'champion.' Yet he opposes climate policy Suncor supports.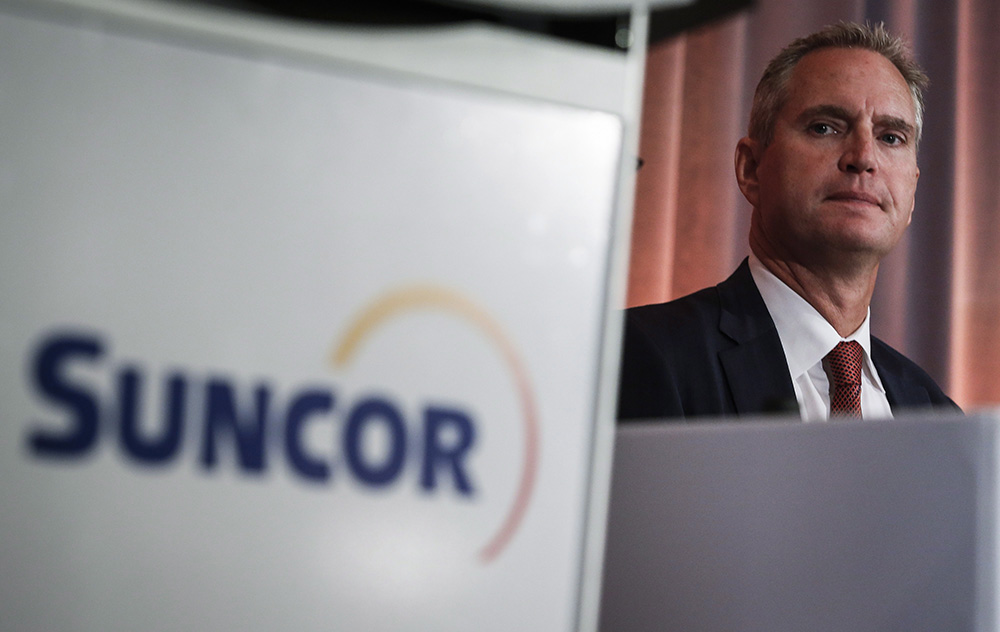 As we race towards a federal election that will determine if and how Canada responds to the climate emergency, one central player is noticeably absent.
Suncor is without a doubt the biggest and most influential oilsands company in the country. Contrary to what you might think, however, it has a more aggressive position on climate action than federal Conservative Party Leader Andrew Scheer. While Scheer promises to scrap Canada's national carbon price as soon he gets into office, Suncor argues the Liberal policy should stay.
"We have and continue to support the Pan-Canadian Framework as a path forward to reduce greenhouse gas emissions," Nathan Maycher, Suncor's director of climate change and sustainability integration, told The Tyee in an email.
In 2017, the company employed 12,381 people, brought in over $32 billion in revenue and produced roughly 1.2 million barrels of bitumen per day, which is over one-third of the industry's total output, according to research from the Corporate Mapping Project.
Yet when three major oilsands producers — Canadian Natural Resources Ltd., Cenovus Energy and MEG Energy Corp. — ran an "open letter to Canadians" in 30 newspapers this July arguing that "shutting down Canada's oil industry will have little impact on global [emissions] targets," Suncor stayed silent. And the company's CEO Mark Little doesn't appear to be involved with an effort by small and mid-level Calgary oil and gas executives to get Scheer elected prime minister this October.
…click on the above link to read the rest of the article…