There are far too many people that refuse to question or investigate the world around them with a clear, logical and rational mind. They don't want to know. Most of them are gripped by fear of knowing the truth. They would prefer to listen to what their authorities tell them, no matter how absurd it is, rather than question or expose the deceptions that are presented to them as facts. Wouldn't you want to know if someone is lying to you?
Take, for example, the collapse of the World Trade Center, on Sept. 11, 2001. To this day, many people refuse to look at the piles of evidence pointing to the truth. They believe whatever the mass media and the government tell them. Such people are seriously programmed to believe whatever the authorities tell them without question. Many have been sufficiently programmed to become angry whenever the subject is brought up, and ridicule those that try to expose the deception. People have become so deeply programmed, that they can't even acknowledge the chemtrails that hover above their heads daily. That is serious denial. Don't you think that something is seriously wrong with this picture?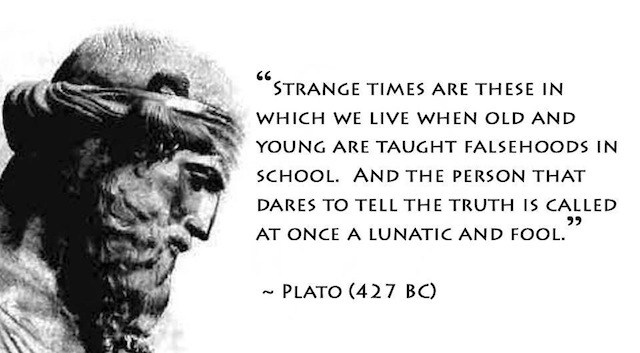 You would think that if the government, the politicians, the banks and the corporations are not only corrupt, but are also robbing the people blind and poisoning them with chemically tainted food, fluoride and vaccines; well, wouldn't you want to know about it? Don't you want to know why or what they are spraying over our heads? What kind of person would rather pretend that it's not happening? This is major denial. It is completely devoid of any rationality. What they are ignoring has the power to crush them, yet somehow they believe that if they just pretend that everything is fine, then there's nothing to worry about.
…click on the above link to read the rest of the article…