In Nova Scotia, water protectors have fiercely opposed a gas company's plans for a decade, helped by a celebrity supporter.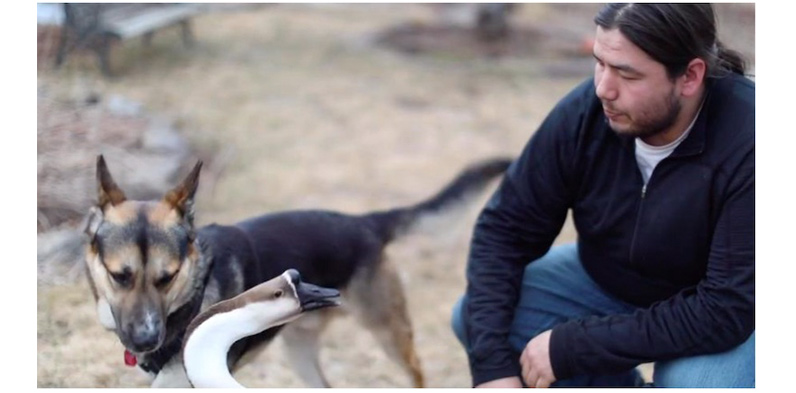 It is so quiet on the banks of the Shubenacadie you can almost hear the river breathe.
Standing by the Treaty Truckhouse with Rachael Greenland-Smith and Dale Poulette, the instinct is to fall silent. The landscape draws you in with elemental power — an Alex Colville painting come to life.
Blue sky above, tawny long grass below, all of it bisected by the reddish tidal waters of the Shubenacadie. The only sound is the flapping of the Indigenous Unity flag when the wind picks up from the river.
The RCMP didn't want any flags flying on nearby Treaty Island, but Mi'kmaq water protectors felt they had no choice. They believed that the Alton Gas company's storage project, which would dump huge amounts of brine into the Shubenacadie, would endanger the river.
The company wants to build massive underground caverns to store natural gas. It would use river water to flush out salt deposits at a site 12 kilometres away, creating the caverns. The salty water would then be pumped back into the river over a few years.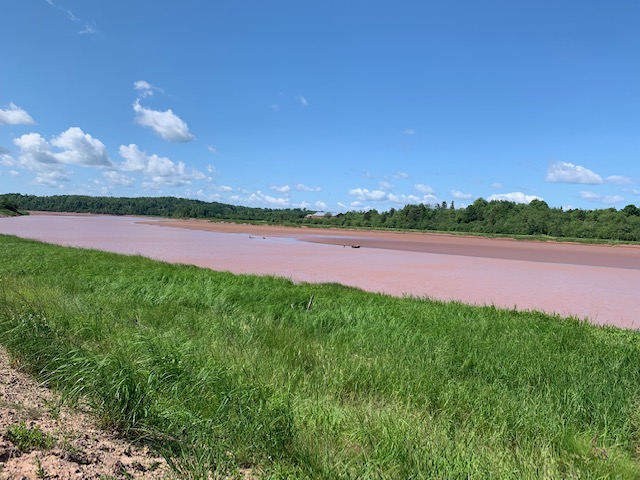 …click on the above link to read the rest of the article…