Ultra luxury department store chain Barney's probably did not use a plush, Louis Vuitton letter pouch in which to submit its Chapter 11 filing at Bowling Green yesterday, but the result is the same: the iconic Madison Avenue store officially filed for bankruptcy protection and laid out its plans to shut down most of its stores, according to Bloomberg. The company cited rising rents and fewer visitors to its stores as the reasons for its restructuring.
In its bankruptcy filing, the company listed assets of between $100 million and $500 million and liabilities of between $100 million and $500 million. This will be its second bankruptcy after going bankrupt in 1996 after it fell out with a Japanese partner.
The Chapter 11 filing will allow Barney's to stay open while it finds a buyer for its slimmed-down business and negotiates with landlords. The company is owned by billionaire Richard Perry and has secured $75 million in new capital to help with its financial commitments.
Chief Executive Officer Daniella Vitale said: "Like many in our industry, Barneys New York's financial position has been dramatically impacted by the challenging retail environment and rent structures that are excessively high relative to market demand."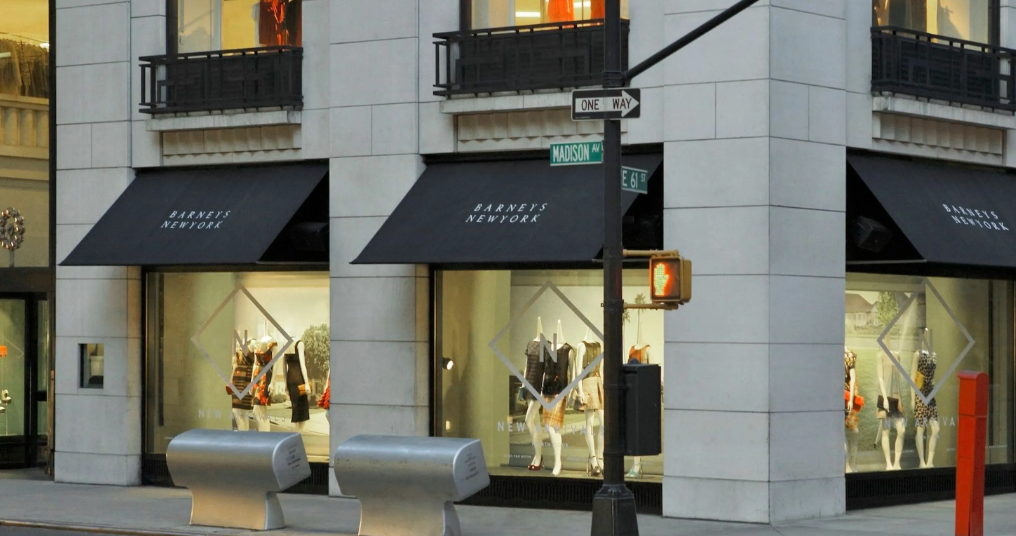 Many of the company's most famous stores, including the ones on Madison Avenue and in downtown New York City, are going to remain open. Stores in flagship locations like Beverly Hills, San Francisco and Boston will also stay open, as willl two of the company's warehouse locations, while its online operations will also continue to operate. Stores in Chicago, Las Vegas and Seattle will close, as well as five smaller concept stores and seven of the company's warehouse locations.
 …click on the above link to read the rest of the article…