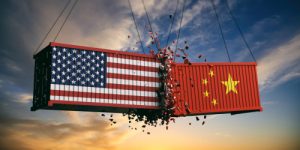 We are clearly cascading toward the Monetary Crisis Cycle as the USA wrong accuses China of manipulating its currency for trade advantages. All one needs do is look at the trend of the dollar against other major world currencies and you will quickly see that the trend of the dollar against the yuan is in line with the global trend. This is the problem we face when politicians simply follow the academic view of currencies when they are still teaching Keynesianism based upon fixed exchange rates. About 80% of China's trade is with the rest of the world other than the United States. One does not lower its currency to impact 20% of its trade at the expense of the rest of the world.
I have written before that I was asked if I would teach at one of the top 10 universities in the world. I was surprised, to say the least. When I asked why would they even ask me the response was even more shocking. They actually said to me over lunch that they "knew" what they were teaching was wrong!. They also said the problem they face is those who have real-world experience are NOT INTERESTED in teaching classes in school. I said I would be glad to do a guest lecture, but I too had no interest in teaching a class every day.
China has been doing the exact opposite of what the US is accusing it. They have been supporting their currency and if they stopped and allowed it to float freely, then the US would witness probable new record highs in the dollar which will bring about the crisis we see coming by 2021.
 …click on the above link to read the rest of the article…