The race is on to develop new strategies for permanently storing some of the most dangerous materials on the planet.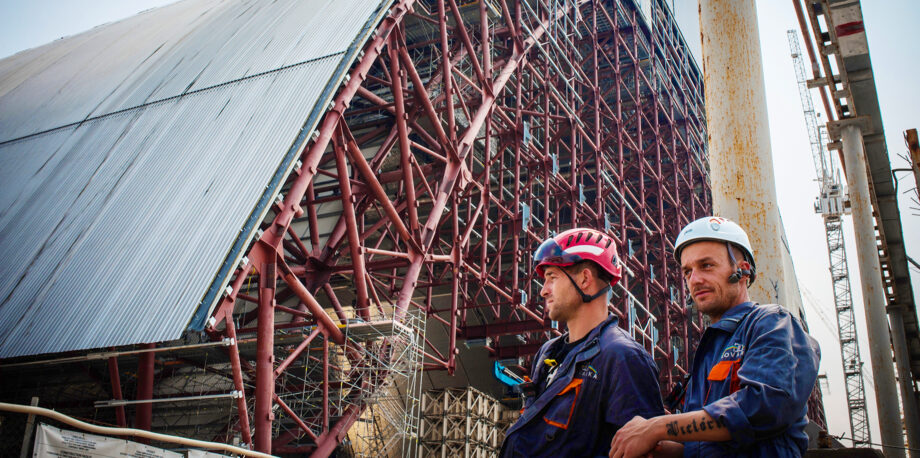 Photo of Chernobyl confinement structure © iStockphoto.com/E_Kryzhanivskyi
There's a small red hammer and sickle flag of the old Soviet Union on my dresser at home. I found it years ago on the floor of a primary school in Pripyat, the town built for workers at the doomed Chernobyl nuclear plant in what is now Ukraine. Perhaps it had been waved by a child at a state occasion, or had been left behind in the rush to evacuate Pripyat after the world's worst nuclear disaster in April 1986.
Less than 2 miles (3 kilometers) away, the stricken, crumbling Reactor No. 4 was one of the most dangerous places on Earth. Everything for miles around, from the mushrooms in the woods to the trucks left in the parking lots to the toys in the nursery and the hospital beds, was radioactive to some degree.
Even though a dosimeter showed that after being washed down, the little flag was barely more radioactive than normal background levels found in nature, it should have been packaged up and landfilled as low-level nuclear waste.
By contrast, Chernobyl's reactor No. 4 site will remain dangerous for tens of thousands of years. In July 2019, 33 years after the explosion, 200 metric tons (220 tons) of uranium, plutonium, liquid fuel and irradiated dust was finally encased below an enormous 36,000-metric-ton (40,000-ton), €1.5 billion steel and concrete structure taller than the Statue of Liberty. The new sarcophagus will last about 100 years — after which it will deteriorate and future generations will have to decide how to dismantle and store it permanently.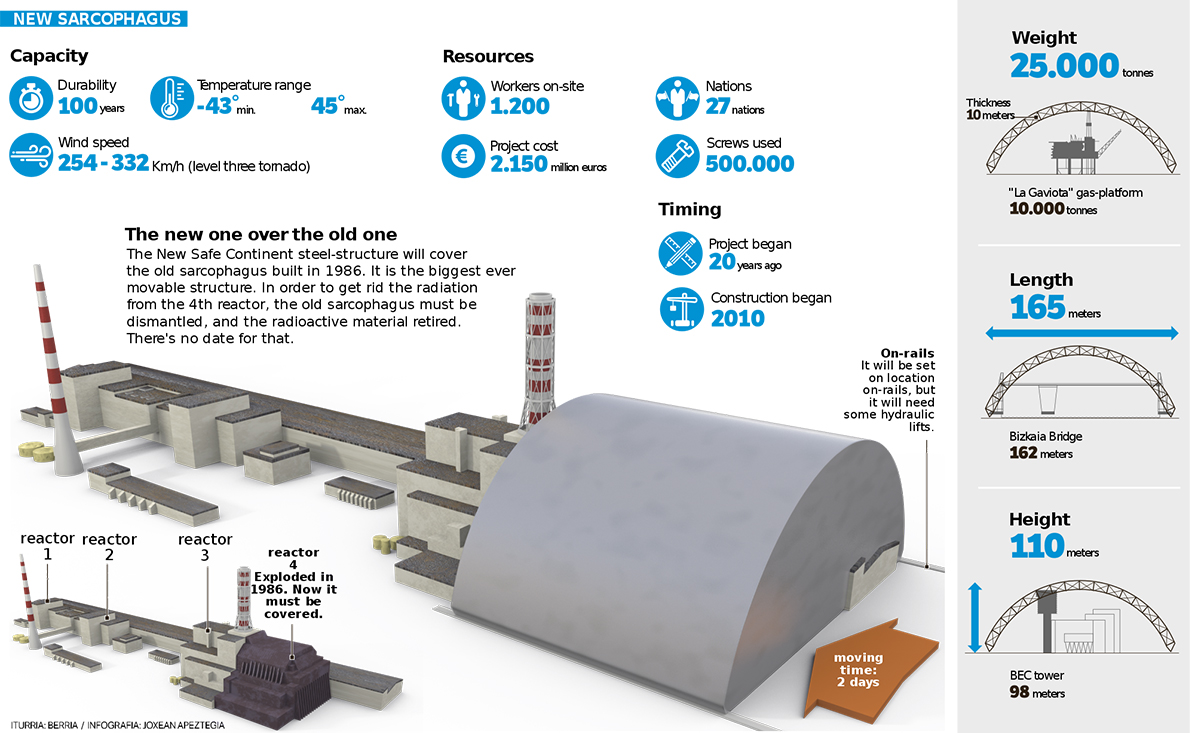 The new sarcophagus covering Chernobyl's reactor No. 4 is expected to remain functional for a century. Graphic courtesy of Berria from Wikimedia Commons, licensed under CC BY-SA 4.0. Click to enlarge.
 …click on the above link to read the rest of the article…