A series of heatwaves across Central Europe this summer has brought record-breaking temperatures to Germany that sparked dangerously low water levels on the Rhine river, one of the continents most important shipping routes, which could decrease manufacturing and disrupt supply chains that might tip Germany into recession.
Water levels on the Rhine last summer made some parts of it unnavigable. This disrupted supply chains in Germany's industrial heartland that use the river for shipping.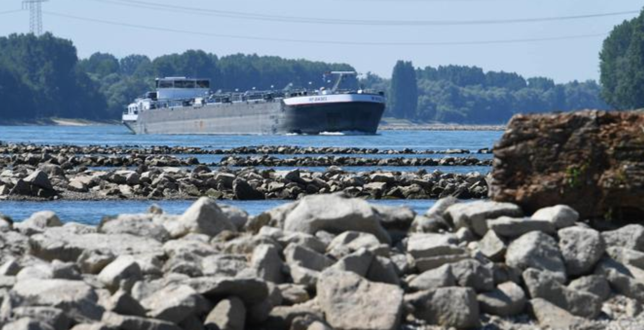 Reuters recently reported that the shortage of rainfall this summer and scorching hot temperatures across Germany and France had made some parts of the Rhine impassable for fully loaded cargo ships.
"Approximately 80% of all goods that are transported via domestic water transport go along the River Rhine. Thus, it is Germany's most important waterway," Robert Lehmann, an economist at Germany's influential Ifo Institute research center, told CNBC Tuesday.

"Coal, oil, and gas or chemical products are transported with a much higher intensity: 10% to 30%. These are the main goods at the beginning of important value-added chains, thus, low water levels at the River Rhine can immediately lead to restrictions in industrial production."
Low water levels on the river could have severe economic consequences for Germany's economy that is already dealing with an industrial recession.
New economic data on Thursday showed Germany's manufacturing sector plunged in July with factories producing goods at the slowest rate in seven years and export orders crashed to the lowest in more than a decade.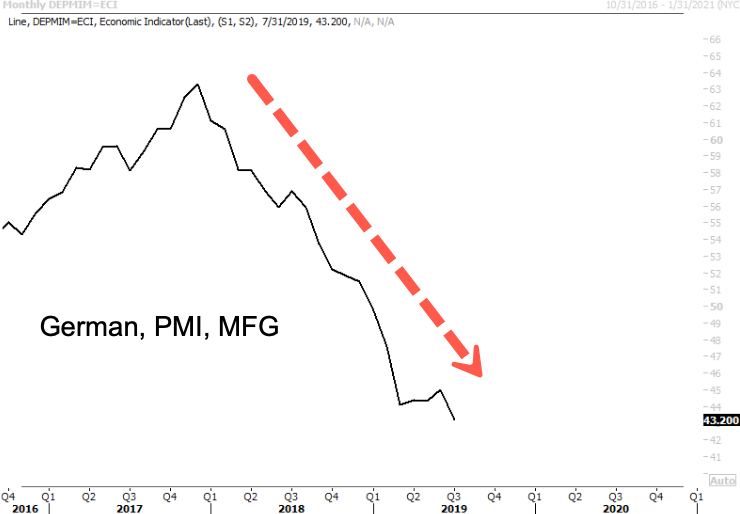 Germany's automobile industry has been the most significant factor in the industrial slowdown, low water levels on the Rhine have also been seen as a factor.
…click on the above link to read the rest of the article…