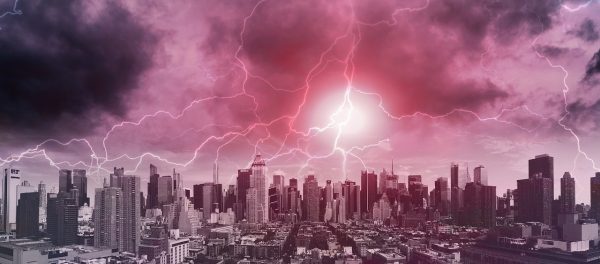 An absolutely massive hole has formed in the upper atmosphere of the Sun, and our planet will align with that hole later this week. Once the alignment happens, Earth will be bombarded by a "solar storm", and nobody is quite sure yet how bad it will be. If the storm is relatively minor, we could just experience a few disruptions to satellite communications and see some pretty lights in the sky. But if the storm is really severe, our electrical grid could be fried and we could experience widespread power outages. According to the Express, "the solar storm will hit Earth on July 31 or August 1″…
Earth's orbit around the Sun will soon align with a coronal hole – a hole in the Sun's upper atmosphere – and solar particles will subsequently bombard the planet after they have made their way through space. Experts predict that the solar storm will hit Earth on July 31 or August 1. People in the northern hemisphere are likely to be treated to northern lights – or aurora borealis – as the solar winds bombard the upper reaches of the planet.
Of course North America is in the northern hemisphere, and so we could be in for a direct hit.
Since our satellites are outside our atmosphere, they are the most vulnerable during a solar storm. If some of our satellites get fried, that could affect GPS navigation, cell phone communication, and satellite television services…
For the most part, the Earth's magnetic field protects humans from the barrage of radiation, but solar storms can affect satellite-based technology.

Solar winds can heat the Earth's outer atmosphere, causing it to expand.

This can affect satellites in orbit, potentially leading to a lack of GPS navigation, mobile phone signal and satellite TV such as Sky.
…click on the above link to read the rest of the article…