On the same day the large British warship HMS Duncan arrived in the Persian Gulf to assist the MHS Montrose in providing safety escorts to UK-flagged ships against the threat of Iranian seizure in the vital oil transit waterway, Tehran has again slammed the UK-led initiative of a joint European fleet patrolling the region.
An Iranian government spokesman warned on Sunday that a joint European task force operating so close to Iran's coast "sends a hostile message" and is "provocative and will increase tensions," according to semi-official Fars News Agency. The rhetoric is nothing new; however what is new and poses immense danger for the prospect of stumbling toward major conflict is the frequency of US and UK warships' movement in the increasingly "crowded" narrow Strait of Hormuz. 
.@HMSDuncan has arrived in the Gulf, where she will support the safe passage of British-flagged ships along with @HMS_MONTROSE, which has already accompanied 35 merchant vessels. Read more: http://ow.ly/5zQn50vegZY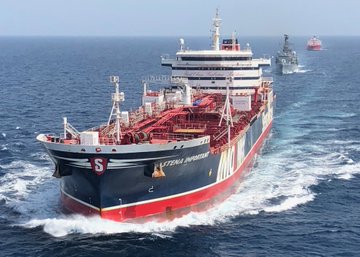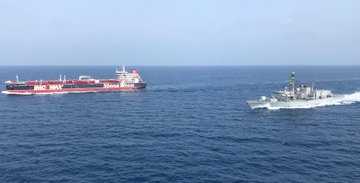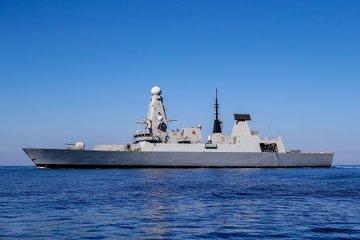 Britain's controversial call for a "European-led maritime protection mission"quickly gained the support last week of keyEU nations France and Germany, with Denmark and The Netherlands also joining the initiative.
The BBC reports that the HMS Montrose has thus far escorted 35 vessels through the strait, according to the Ministry of Defence (MoD). The larger HMS Duncan frigate will further join what Britain has dubbed "freedom of navigation" operations not just for UK vessels but "also our international partners and allies," according Defence Secretary Ben Wallace.
This as London has kept up pressure for the release of the still impounded Stena Impero, and after Iran's leaders last week appeared to offer an "exchange" of vessels of sorts, demanding the release of the Grace 1, which had been seized by Royal Marines early this month off Gibraltar. 
…click on the above link to read the rest of the article…