Having slowed and disappointed for the last two months, all eyes are on US consumer price index growth (which was expected to slow once again in June) this morning as the next Fed rate-cut narrative confirmation.
The problem for rate-cut-hopers is that the picture is mixed at best. Headline CPI slowed to +1.6% YoY (exactly as expected) – below The Fed's mandated 2.0% 'stability' level; but core CPI rose 2.1% YoY (hotter than the expected 2.0%) and above The Fed's 2 handle…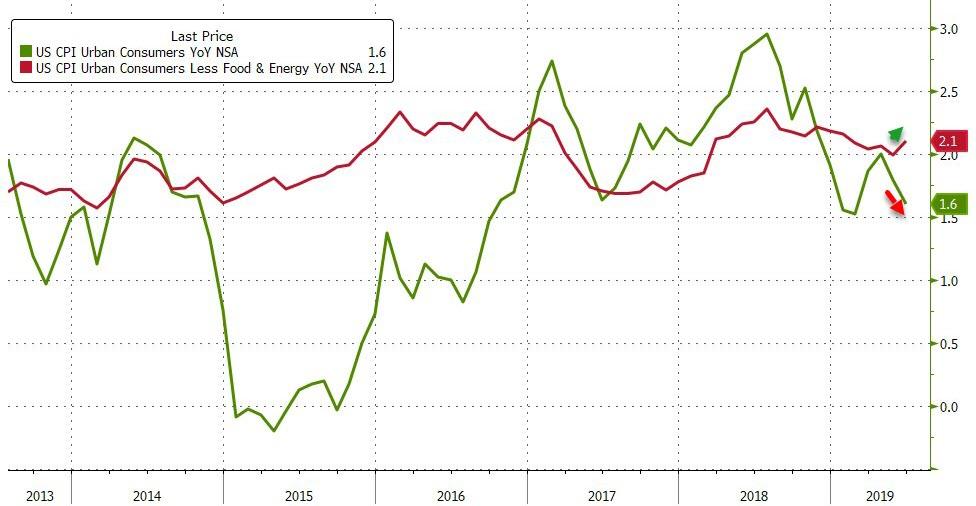 Under the hood, weakness in energy prices dominated the downside while used car prices rose more than expected
Indosuez Sees $60 Average WTI Crude Price for 2019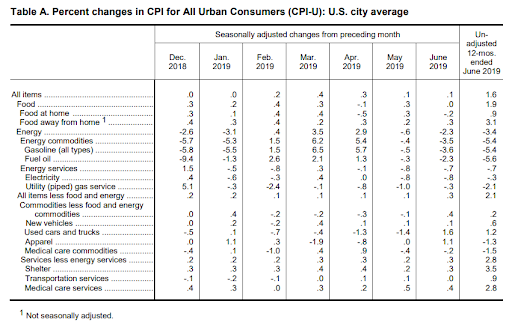 The tariff effect is beginning to hit perhaps – The index for household furnishings and operations rose 0.8 percent in June, its largest increase since February 1991, as the index for gardening and lawncare services rose 6.1 percent.
Both Goods and Services prices picked up in June (with Goods back into positive territory YoY) and Services rise 2.8% YoY…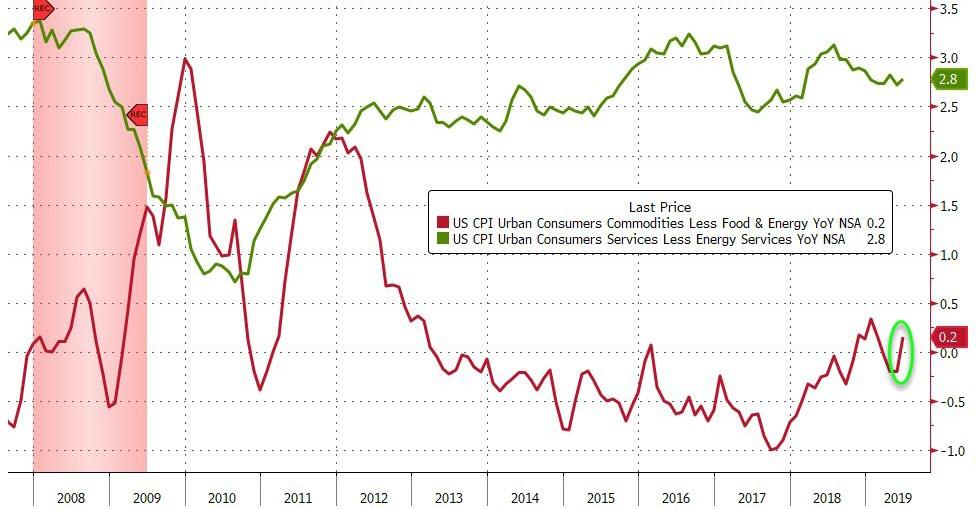 The firmer inflation readings follow Fed Chairman Jerome Powell's testimony to lawmakers Wednesday that there's "a risk that weak inflation will be even more persistent than we currently anticipate.''