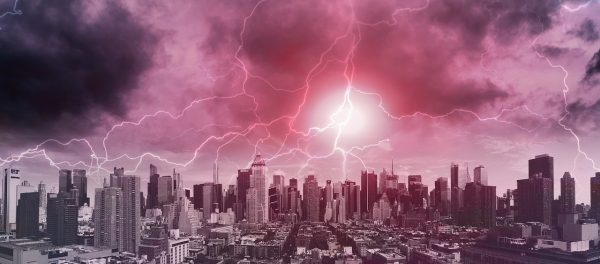 We have never seen global weather patterns go as crazy as they have so far in 2019. Record high temperatures are being shattered all over the planet, but meanwhile some parts of the U.S. were just buried by massive amounts of snow. The sixth largest city in India is literally running out of water due to extremely dry conditions, but in middle America it just won't stop raining. In fact, the Midwest is getting hammered by more severe storms as I write this article. Meanwhile, Australia is being forced to import enormous amounts of wheat due to the extraordinary drought that nation is currently experiencing. Everywhere you look around the globe we see bizarre weather extremes. Worldwide weather patterns are shifting dramatically, and many believe that what we have witnessed so far is just the beginning.
Do you have an explanation for what is going on? Because the truth is that most of the experts don't.
Just look at what is happening in Colorado. Some parts of the state got up to 20 inches of snow on Saturday, and as a result Colorado's snowpack is currently more than 4,000 percent above normal…
Due to the new snow Friday into the weekend, the Natural Resources Conservation Service reported that the state's snowpack ballooned to 4,121 percent above normal as of Monday. This number is so high because ordinarily very little snow is left by late June, and cold temperatures late into the spring helped preserve what fell earlier.

After the weekend blanket of white, the scenes in the high country west of Denver resembled midwinter. Enough snow fell to close roads, while many ski areas reported accumulation, including Breckenridge, Vail, Beaver Creek, Arapahoe Basin and Steamboat Springs.
On the other side of the world, the problem is that there isn't any meaningful precipitation at all.
…click on the above link to read the rest of the article…