Iranian Foreign Minister Mohammad Javad Zarif made a series of threats over ongoing tensions in the Persian Gulf amid a visit by Germany's top diplomat who sought to diffuse the situation.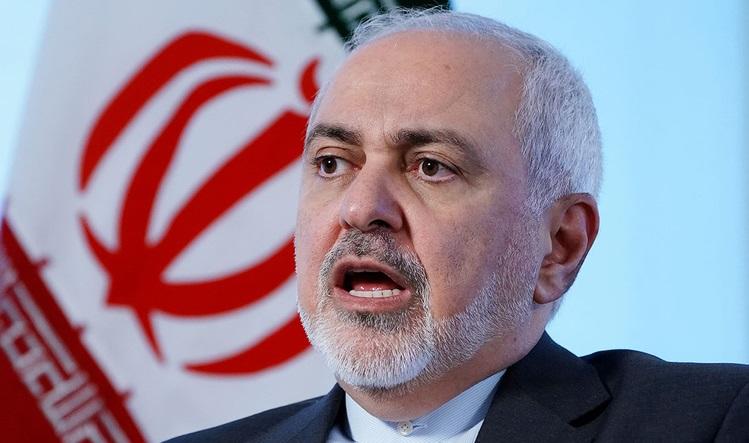 On Monday, Zarif threatened that the United States"cannot expect to stay safe" after initiating an economic war against the Islamic republic in the wake of President Trump's decision more than a year ago to withdraw from the 2015 nuclear deal, along with tough sanctions targeting Iran's oil sector.
"Mr. Trump himself has announced that the U.S. has launched an economic war against Iran," said Zarif according to the Associated Press, adding "The only solution for reducing tensions in this region is stopping that economic war."
"Whoever starts a war with us will not be the one who finishes it," he added.
For his part, German Foreign Minister Heiko Maas insisted his country and other European nations want to find a way to salvage the nuclear deal, which saw Iran limit its enrichment of uranium in exchange for the lifting of economic sanctions. But he acknowledged there were limits.

"We won't be able to do miracles, but we are trying as best as we can to do prevent its failure," Maas said.

However, Europe has yet to be able to offer Iran a way to get around the newly imposed U.S. sanctions. Meanwhile, a July 7 deadline — imposed by Iran — looms for Europe to find a way to save the unraveling deal. –Associated Press
Anger over Israel
At one point during the meeting, Germany's Heiko Maas angered the Iranian diplomat while discussing Israel.
"Israel's right to exist is part of Germany's founding principle and is completely non-negotiable," said Maas, adding "It is a result of our history and it's irrevocable and doesn't just change because I am currently in Tehran."
…click on the above link to read the rest of the article…