It's going from bad to worse for Europe, whose currency had just hit session lows after Brussels confirmed that Italy faces a massive fine over its debt, when the Euro was hit with a double whammy after Bloomberg reported that the Trump administration is escalating its battle with "European allies" over the fate of the Iran nuclear accord, and is "threatening penalties against the financial body created by Germany, the U.K. and France to shield trade with the Islamic Republic from U.S. sanctions."
According to Bloomberg, the Treasury Department's undersecretary for terrorism and financial intelligence, Sigal Mandelker, sent a letter on May 7 warning that Instex, the European SPV to sustain trade with Tehran, and anyone associated with it could be barred from the U.S. financial system if it goes into effect.
As a reminder, last September, in order to maintain a financial relationship with Iran that can not be vetoed by the US, Europe unveiled a "Special Purpose Vehicle" to bypass SWIFT. Back then we predicted that Washington would not be too delighted with this development seeking to undermine the dollar's reserve status. We were right.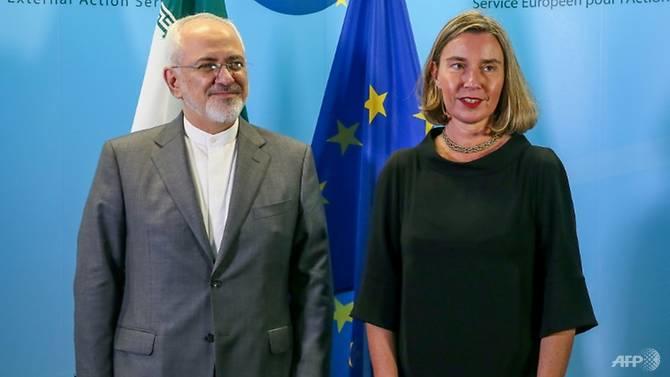 "I urge you to carefully consider the potential sanctions exposure of Instex," Mandelker wrote in the letter to Instex President Per Fischer. "Engaging in activities that run afoul of U.S. sanctions can result in severe consequences, including a loss of access to the U.S. financial system."
Germany, France and the U.K. finalized the Instex system in January, allowing companies to trade with Iran without the use of U.S. dollars or American banks, allowing them to get around wide-ranging U.S. sanctions that were imposed after the Trump administration abandoned the 2015 Iran nuclear deal last year.
…click on the above link to read the rest of the article…