The Turkish Lira tumbled as much as 1% against the dollar, leading a decline across emerging markets…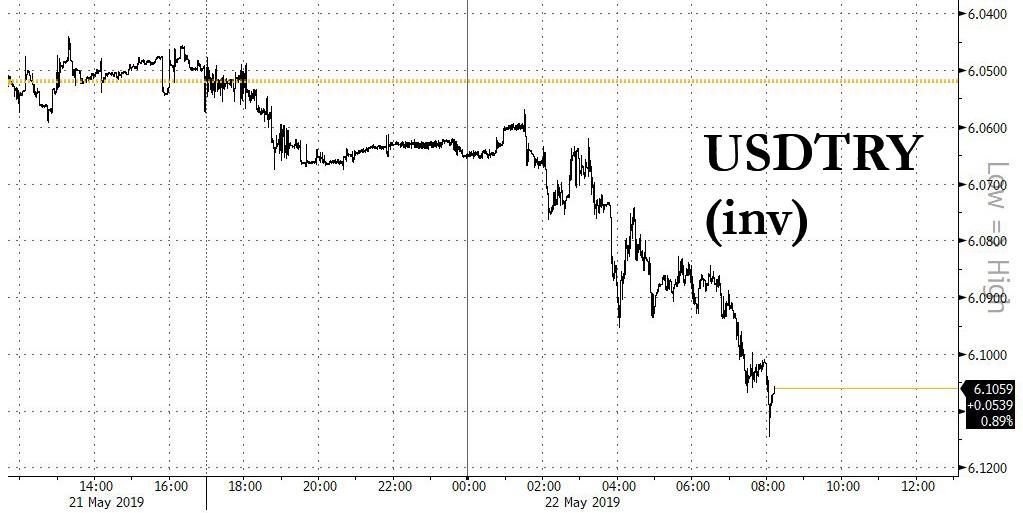 … while Turkish stock market losses accelerated as the Borsa Istanbul 100 Index falls 1.5%, declining for a 6th day and 13 of the past 14, to touch the lowest level since January 2017, effectively entering a bear market, having tumbled 20% from the March highs.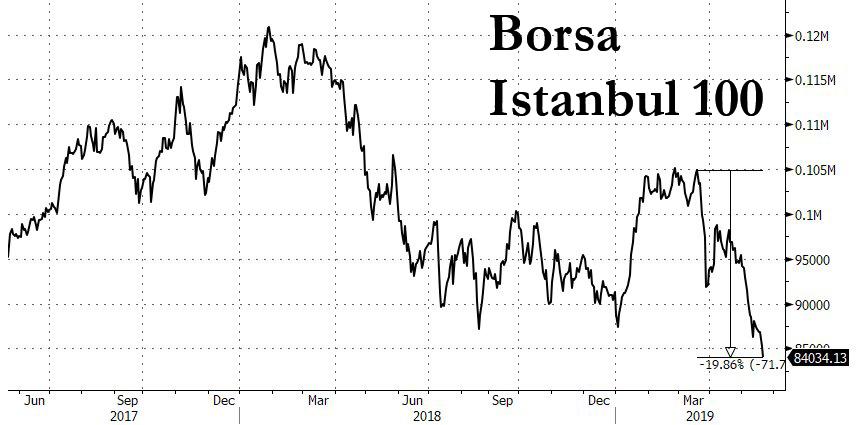 While there wasn't a specific event behind today's mauling of Turkey, which to many investors has become the canary in the emerging markets coalmine, the selling picked up after Turkey said soldiers had been dispatched for training in Russia ahead of the delivery of the S-400 missile-defense system. As Defense Minister Hulusi Akar said additionally, as the deadline of S-400 system delivery looms, Turkey will send more personnel for training in the coming months.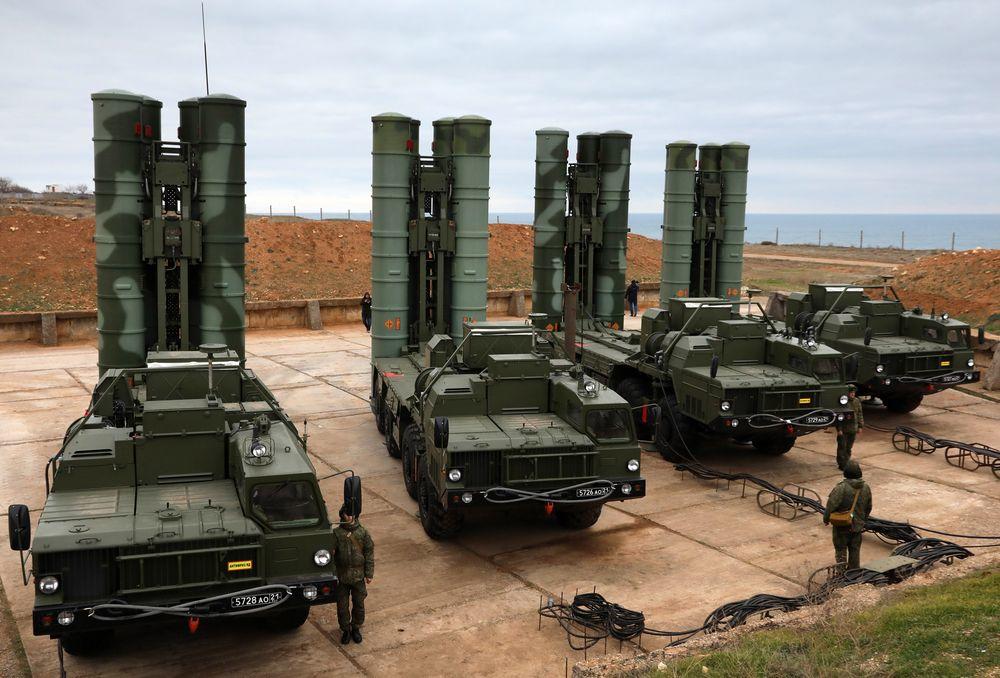 Meanwhile, the Kremlin on Wednesday condemned as unacceptable a US ultimatum delivered to Turkey meant to force Erdogan to cancel a deal to buy Russian S-400 surface-to-air missile systems and purchase U.S. Patriot missile systems instead. According to Reuters, Moscow was responding to a CNBC report which said Washington had given Turkey just over two weeks to scrap the Russian deal and do an arms deal with the United States instead or "risk severe penalties." More from CNBC:
Turkey has a little more than two weeks to decide whether to complete a complex arms deal with the U.S. or risk severe penalties by going through with an agreement to buy a missile system from Russia, according to multiple people familiar with the matter.

By the end of the first week of June, Turkey must cancel a multibillion-dollar deal with Russia and instead buy Raytheon's U.S.-made Patriot missile defense system — or face removal from Lockheed Martin's F-35 program, forfeiture of 100 promised F-35 jets, imposition of U.S. sanctions and potential blowback from NATO.
…click on the above link to read the rest of the article…