Talks to secure a government bailout have collapsed, and British Steel, the UK's second-largest steel producer, has officially started insolvency proceedings, putting some 25,000 jobs – 5,000 workers at its Scunthorpe plant and another 20,000 along the supply chain – at risk, the FT reports.
The British High Court has ordered the compulsory liquidation of British Steel, and appointed an Official Receiver to oversee the liquidation alongside accountancy firm Ernst & Young.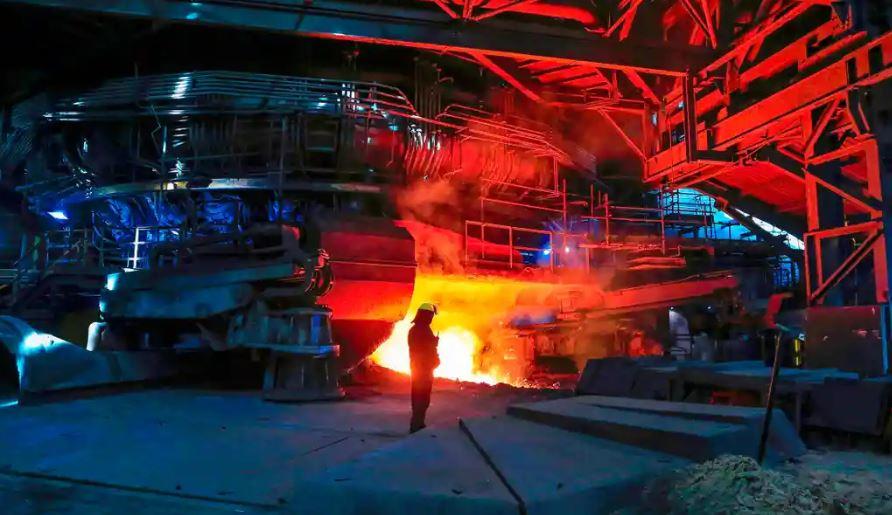 The bankruptcy, which was hastened by a loss of business that the company has blamed on Brexit uncertainty, as well as a spike in iron prices (ore prices climbed above $100 a tonne on Friday, the first time they've closed above that level since May 2014).
Greybull, British Steel's private equity owner, and a consortium of the firm's lenders managed to assemble a rescue package worth £30,000 ($38,000). The only problem is the funds were contingent on a match from the UK government. But the money fell through at the last minute as ministers judged that it would violate EU rules.
The deal's biggest proponent, Theresa May's business secretary, Greg Clark, will now need to explain why he approved an earlier £120 million ($152 million) loan to help British Steel meet an EU environmental bill, but can't save the company from bankruptcy.
As the FT explains in a video, the earlier bailout was required because under its previous owners, British Steel had used the EU's system of carbon-credit trading to raise money by selling excess credits then covering its short position at the beginning of the following year.
But this year, the EU ruled that since the UK is leaving the bloc, its companies don't deserve any more credits, leaving the company on the hook for a massive bill.
…click on the above link to read the rest of the article…