The bizarre and mysterious explosions that rocked the UAE port of Fujairah on Sunday just got even more strange after Saudi Arabia admitted overnight that two of its oil tankers were attacked while sailing toward the Persian Gulf possibly as part of the incident.
Crude prices quickly jumped as much as 2% on the news. Throughout Sunday as what was being reported in international press as multiple oil tankers exploding at port, local UAE officials had vehemently denied any explosion, much less that any sabotage incident, took place.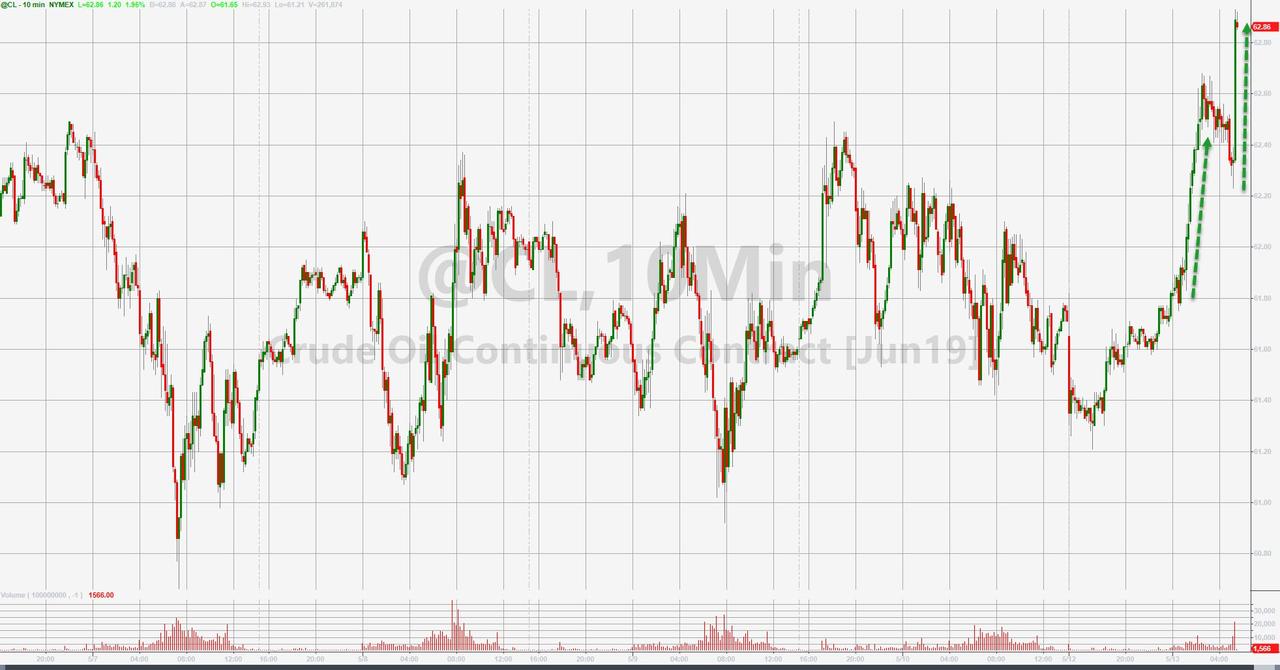 But even more interesting is that it was primarily Iran-linked media, beginning with Lebanon's Al Mayadeen, which first reported and pushed the story into mainstream coverage. But later in the day, we reported that the UAE finally acknowledged an incident, saying four commercial cargo ships were targeted by "sabotage operations" off its eastern coast, near the Gulf of Oman. And now, a full 24 hours later, this bombshell admission which is fast sending oil prices higher:
Saudi Arabia said on Monday that two of its oil tankers had been sabotaged off the coast of the United Arab Emirates, in attacks it described as posing a threat to the security of global oil supplies.
Via AFP/Haaretz: Saudi cargo ship Bahri Yanbu next to British crude oil tanker Nordic Space (L) waiting in the port of Le Havre, May 9, 2019
The state-run Saudi Press Agency (SPA) said Monday that one of the vessels was due to be loaded with Saudi crude oil from the port of Ras Tanura, after which it would eventually supply customers in the United States. International shipping monitors identified the Saudi vessels as Bahri-owned crude carrier Amjad and crude tanker Al Marzoqah.
No casualties or oil spills were reported as part of the "sabotage" incident, but the statement acknowledged "significant damage to the structures of the two vessels."
…click on the above link to read the rest of the article…