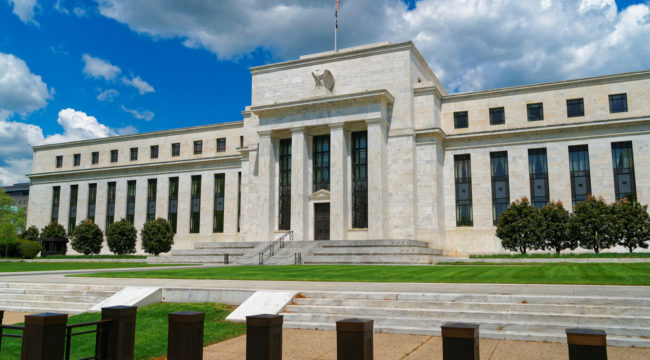 "There is no money in monetary policy."
Could it be true? Is there no money in monetary policy?
Yesterday we argued the Federal Reserve cannot even define money… much less measure it to any reasonable satisfaction.
Today we venture upon a heresy deeper still — that central bank "monetary" policy has no actual existence.
No money stands beneath it, behind it, beside it.
The emperor is well and truly nude.
Who then actually controls monetary policy today?
The answer may very well lie hidden in the "shadows."
The details — the shocking details — to follow.
Monetary Policy Is Actually About Credit and Debt
First moneyman par excellence Jeff Snider — author of today's opening quotation — rams a sharp stake through the heart of the monetary myth:
Monetary policy has been quite intentionally stripped of money. Banks evolved and there was really no easy way to define money beyond a certain point (in the '60s), so economists just gave up trying…

Money as it relates to "monetary" policy is not really money at all. What monetary policy refers to in contemporary terms is something wholly different… When the Federal Reserve… act[s] on monetary measures, they seek not to increase the supply of money to the economy but rather the supply of credit… Monetary policy in the modern sense of the word actually has little to do with money. Instead, it is always and everywhere about credit and debt…
All money is debt-based money in today's lunatic and preposterous world.
The dollar in your wallet you consider an asset. But only someone else's previous debt fanned it into existence.
Technically it is a Federal Reserve note. A note is a debt instrument.
None of the foregoing will stagger or flabbergast Daily Reckoning readers.
…click on the above link to read the rest of the article…