Cyclone Fani is crossing over the Indian Ocean with speeds above 200 km/h (127 mph), is expected to make landfall on Friday in the state of Orissa, an eastern Indian state on the Bay of Bengal that has a population of roughly 45 million, reported CNN.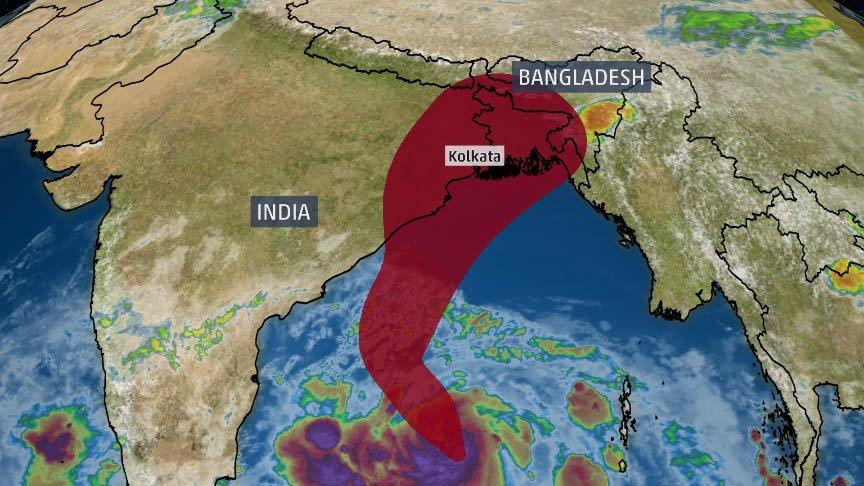 Fani has been labeled as an "extremely severe cyclonic storm" by Indian government officials, prompting them to call up the Coast Guard and Navy to deploy ships, ground vehicles, and helicopters for relief and rescue operations through the weekend. Military units have established temporary camps in Odisha, West Bengal and Andhra Pradesh states, on standby to assist local law enforcement in search and rescue operations once the storm passes.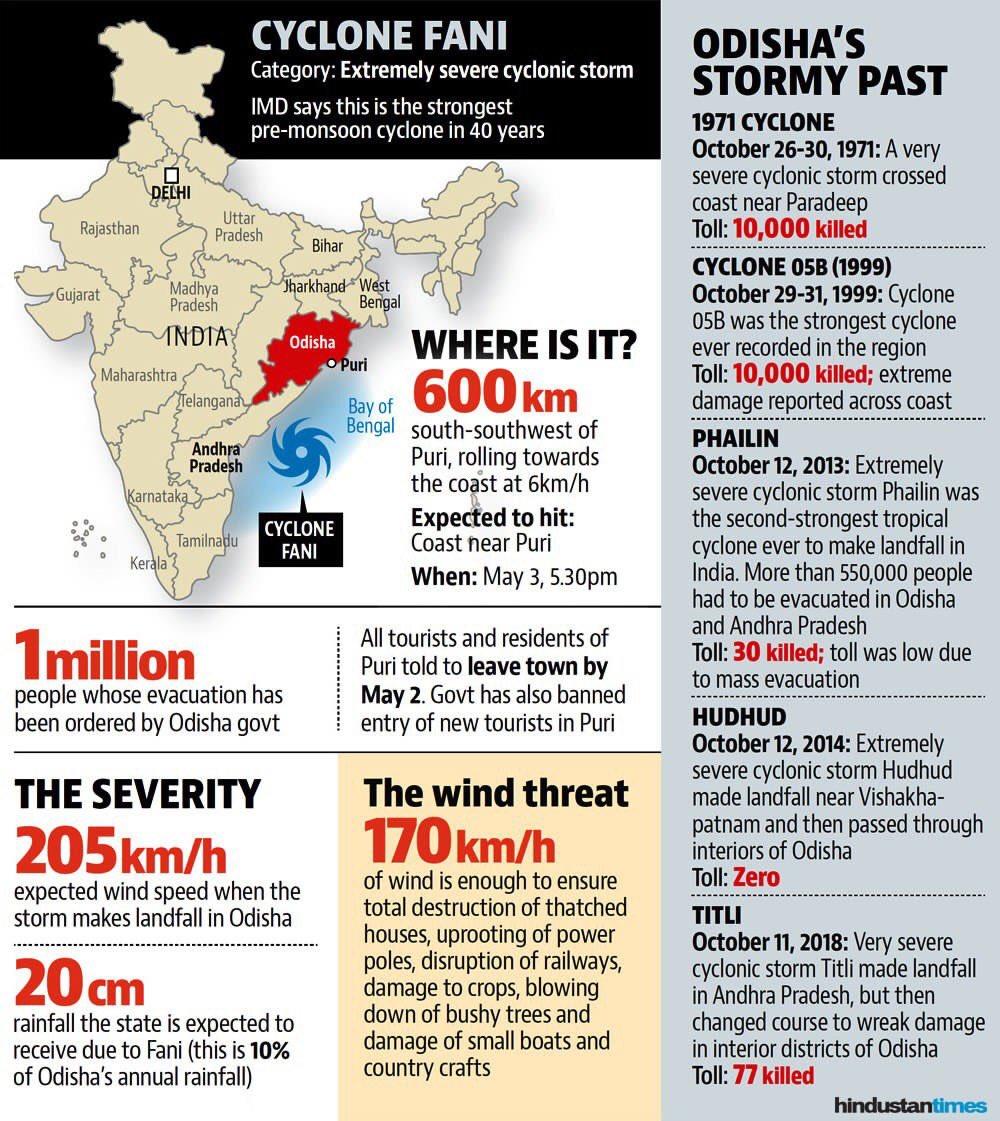 Across Odisha, more than 900 shelters have been erected to house evacuees, and the school system has been shut down across the state for the foreseeable future.
"They are being told what to take with them if they leave and the precautions they need to take if they stay," said Ameya Patnaik, assistant commandant for the National Disaster Response Force (NDRF) in Odisha.
More than 1 million people have been evacuated from Odisha. Evacuations have also begun in Andhra Pradesh, while those in West Bengal have been told by government officials to be ready to leave, said CNN.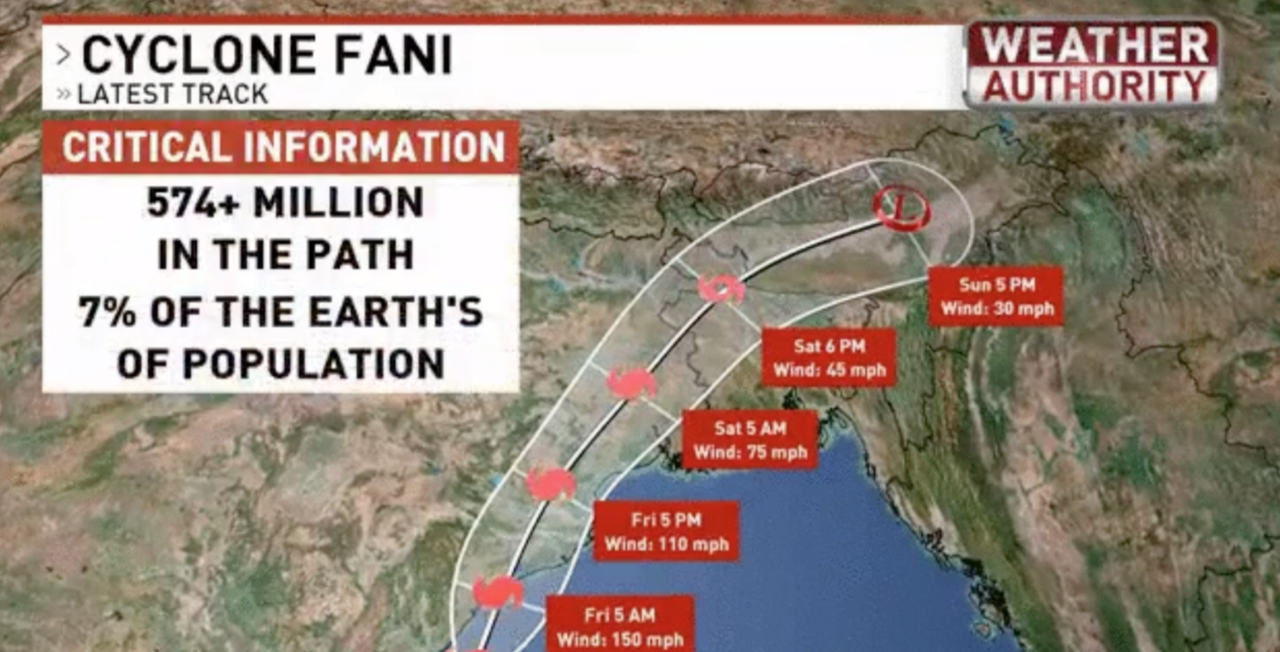 Fani will bring massive storm surges and significant wind damage near the landfall location. Inland flooding will be a significant threat. Portions of eastern India and Bangladesh can expect 6 to 12 inches of rain. As Fani approaches India, it will be moving nearly parallel to the coast.