As the US continues its increasingly daring and extremely provocative "freedom of navigation" operations in the Strait of Taiwan and South China Sea, it's also growing more vocal about challenging China's increasingly expansionary military presence in the Pacific. Over the weekend, the US has warned Beijing that the US military would aggressively respond to provocative acts by China's coast guard and fishing boats in the same way it reacts to the Chinese navy.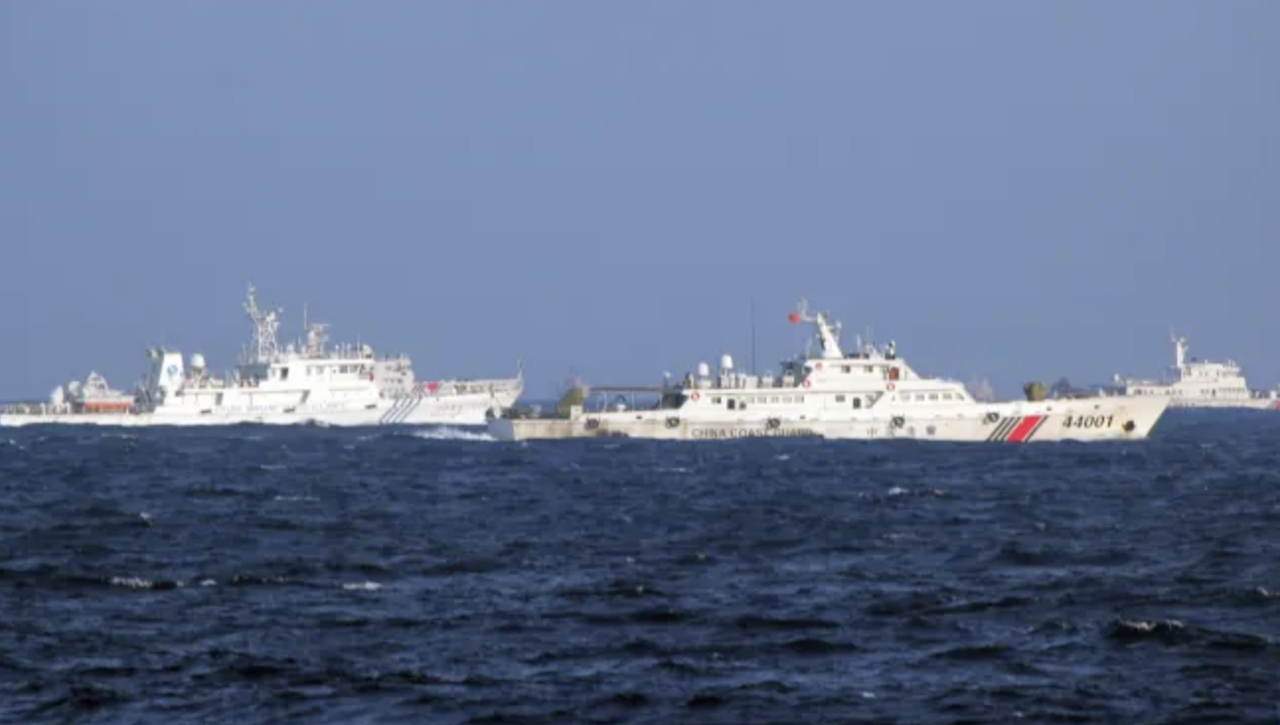 The threatening posture is aimed at curbing Beijing's increasingly sharp-elbowed approach not just to the South China Sea, which it already effectively dominates, despite the rival claims of several of its neighbors (claims that have been validated by international courts), but in the Pacific more broadly, the FT reports.
Admiral John Richardson, head of the US Navy, said he told his Chinese counterpart, vice-admiral Shen Jinlong, in January that Washington would not treat Chinese fishing boats that work with the People's Liberation Army-Navy any differently from actual Navy ships. This warning wasn't unprovoked: On several occasions, Chinese fishing boats have blocked vessels belonging to the US, Vietnam and the Philippines. They have even rammed and harassed ships, blocked access to lagoons, and participated in the seizure of reefs and shoals.
"I made it very clear that the US navy will not be coerced and will continue to conduct routine and lawful operations around the world, in order to protect the rights, freedoms and lawful uses of sea and airspace guaranteed to all," Adm Richardson told the Financial Times.
China's informal marine militia has been expanding since 2015, when it established a headquarters on the Paracel Islands.
…click on the above link to read the rest of the article…