Wikileaks founder Julian Assange's nearly seven year stay in the Ecuadorian embassy in London has finally come to a disastrous end. After Wikileaks warned last week that Ecuador was preparing in revoke Assange's asylum based on the claim that he violated its terms, Assange was ousted on Thursday morning, and is now in the custody of British police.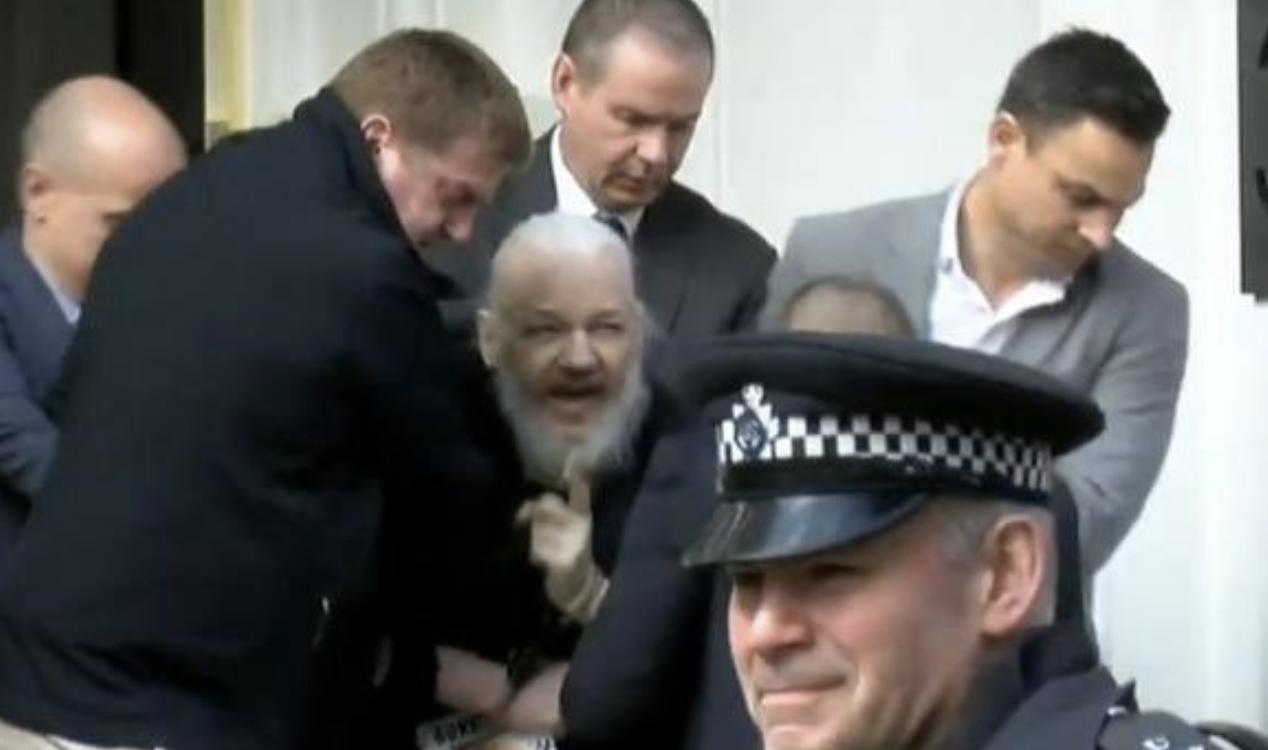 Press reports suggested that Assange was arrested at around 10 am London Time (5 am New York) in what appeared to be a "planned operation." Though his first battle will be with the British legal system over charges of skipping bail when he sought asylum in 2012, analysts expect that he will eventually face extradition to the US, after a sealed indictment against him were accidentally revealed last year. Wikileaks accused Ecuador of illegally terminating Assange's asylum, adding that the Ecuadorian ambassador invited police inside the embassy to take Assange into custody.

URGENT: Ecuador has illigally terminated Assange political asylum in violation of international law. He was arrested by the British police insidinside the Ecuadorian embassy minutes ago.https://defend.wikileaks.org/2019/03/18/the-assange-precedent-the-threat-to-the-media-posed-by-trumps-prosecution-of-julian-assange/ …4,1665:36 AM – Apr 11, 2019Twitter Ads info and privacyThe "Assange Precedent": The threat to the media posed by Trump's prosecution of Julian Assange -…THE "ASSANGE PRECEDENT": THE THREAT TO THE MEDIA POSED BY THE TRUMP ADMINISTRATION'S PROSECUTION OF JULIAN ASSANGE March 2019 Read the PDF version here. A precedent with profound implications for…defend.wikileaks.org
In a tweet published moments ago, Ecuadorian President Lenin Moreno said that Assange's "discourteous and aggressive" behavior, as well as "hostile" acts committed by Wikileaks, pushed Ecuador to revoke his asylum. Moreno cited Wikileaks' publication of sensitive Vatican documents earlier this year as the straw that finally broke the camel's back. Members of the organization purportedly visited Assange in the embassy after the leak, apparently substantiating suspicions that Assange was still in charge of the organization.
…click on the above link to read the rest of the article…