France is cracking down on "yellow vest" protesters following a weekend of renewed violence – as the Macron administration announced on Monday that it would ban demonstration in several areas of france – including the Champs Elysees in Paris, if "ultra elements" are present, according to Interior Minister Edouard Philippe.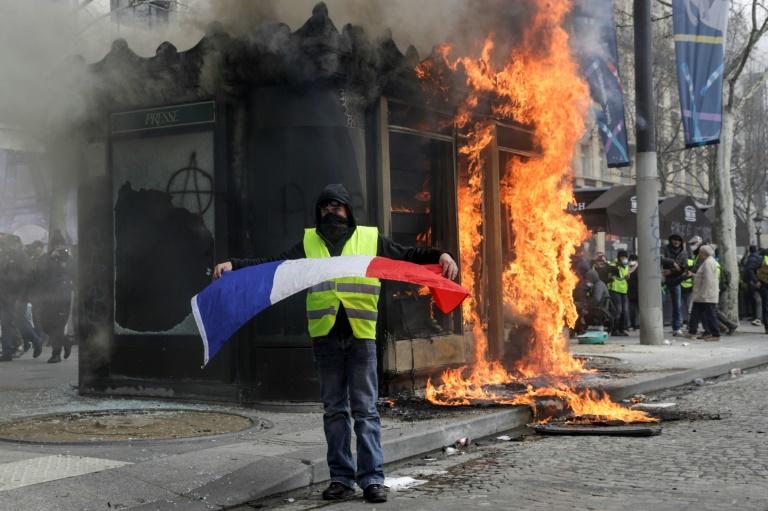 'We will ban demonstrations if ultra elements' are present, said Philippe, according to CNEWS.
The ban will apply to "neighborhoods that have been most affected as soon as we have knowledge of" the "ultras."
"I am thinking of course the Champs-Elysees in Paris, the place Pey-Berland in Bordeaux, the Capitol Square in Toulouse", Philippe added, where "we will proceed to the immediate dispersal of all groups."
Philippe added that he has asked the State Judicial Agent to "systematically seek the financial responsibility of troublemakers."
✔ · 19hReplying to @EPhilippePM
A Toulouse, à Bordeaux, à Montpellier, à Saint-Etienne, trop de commerçants depuis mi-novembre ont vu leur outil de travail saccagé. Un plan de soutien a été décidé et j'ai demandé à @BrunoLeMaire de le renforcer.
J'ai demandé à l'Agent Judiciaire de l'État de rechercher systématiquement la responsabilité financière des fauteurs de trouble.
Saturday marked a significant escalation in violence during the group's 18th straight week of protests – which began as a revolt against a climate-change gas tax and expanded into a general anti-government movement.
…click on the above link to read the rest of the article…