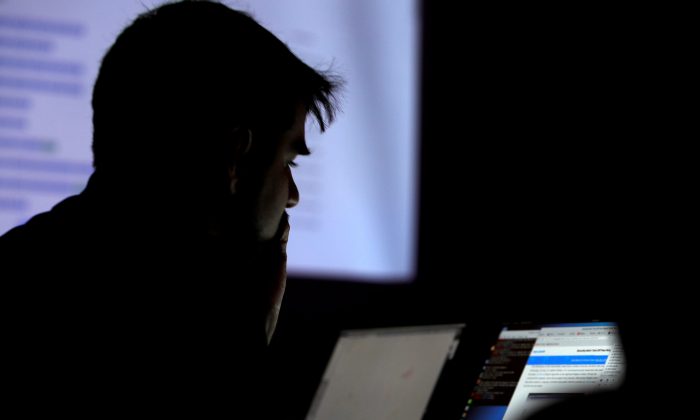 A man takes part in a hacking contest during the Def Con hacker convention in Las Vegas, Nevada, U.S. on July 29, 2017. (Reuters/Steve Marcus)
Banking – and bank robbery – have entered the digital age and all is not well.
Safes and vaults used to be how banks protected your money. Now the money completely accessible through your digital identity. But how safe is your digital identity?
Needless to say, banking has changed. Although managing financial assets, providing services and processing transactions remains retail financial institutions' primary functions, they're also charged with protecting the most prized and valuable assets of all: their customers' digital identities. That would include yours as well as mine. They're spending vast sums on it as well. Unfortunately, achieving total security is more of a challenge than paying interest on a CD or interest-bearing checking account.
Invasive Banking Laws Make You Vulnerable
One of the biggest changes in banking over the past decade or so is how much individual privacy has been eliminated. With various anti-money laundering laws and protocols put in place since the 9-11 Attacks, banks have been given new powers aimed at identifying sources of funds and recipients of financial transfers. Furthermore, strict limits on how you transfer or receive money – how much, how often, from whom or to and from where – have resulted in banks knowing more about their clients' lives than ever before.
But that invasiveness has left clients' identity incredibly vulnerable. In the past, some banks were slower in adopting client data security tools and protocols necessary to protect personal and corporate client identity details due to conflicting interests. And even those that did so couldn't be certain that their efforts were successful. Even with the most sophisticated systems in place, that ambiguity remains today.
…click on the above link to read the rest of the article…