A Supreme Court ruling now forces firms to clean up abandoned wells before paying creditors. That doesn't solve much.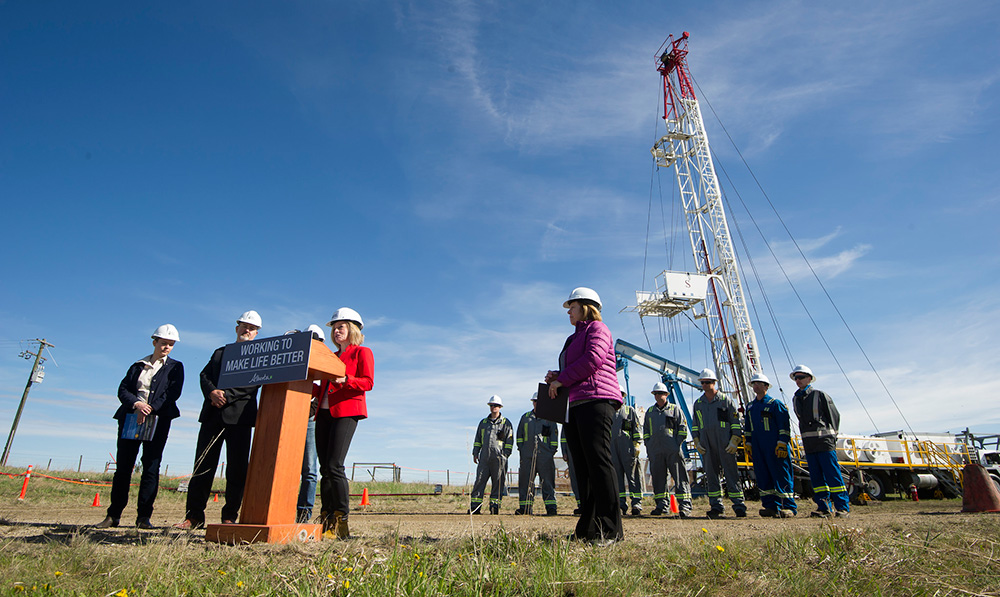 Just how will an increasingly indebted industry, hobbled by low energy prices and rising costs, find the up to $260 billion needed to clean up its inactive pipelines, wells, plants and oilsands mines as it enters its sunset years?
To date permissive provincial regulations have created the problem by only requiring industry to set aside $1.6 billion for the job.
That potentially leaves more than $200 billion in unfunded liabilities for taxpayers.
Technically the 5-2 court decision will make it easier for provinces to prevent insolvent companies from selling assets to pay creditors while dumping the cleanup bill onto taxpayers.
That's been a big problem in Western Canada, where lower provincial court decisions have allowed bankrupt firms to pay off banks first and ignore their cleanup obligations under provincial laws.
As a result, a number of firms in Alberta walked away from more than 1,800 inactive wells and dumped more than $110 million worth of liabilities onto the lap of the provincial regulator over the last three years.
The province's Orphan Well Association, a non-profit supported by annual $30-million industry levies to prevent taxpayers from footing the cleanup bill, is now so overwhelmed that it was rescued with a $300-million loan from the province and federal government.
The Orphan Well Association handled 74 orphan wells (properties with no legal or financial owner) in 2012. Now it has a backlog of 3,000 wells, with each well averaging $300,000 for plugging and reclamation.
…click on the above link to read the rest of the article…