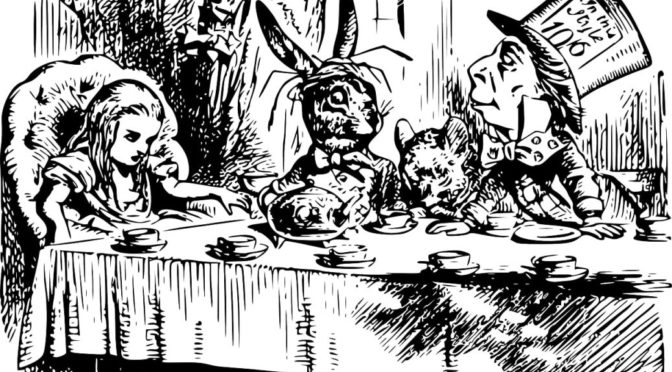 "Alice laughed: "There's no use trying," she said; "one can't believe impossible things." "I daresay you haven't had much practice," said the Queen. "When I was younger, I always did it for half an hour a day. Why, sometimes I've believed as many as six impossible things before breakfast." – Alice in Wonderland.
It is often said, usually by those who wish to "educate", control and manipulate us, that we are defined by what we believe. I submit it's the other way around. We are defined, or more accurately confined, by what we disbelieve and think impossible, or at a minimum, improbable.
Once we consign something to the impossible, unbelievable, farfetched, unlikely, preposterous and unreal cognitive file, rarely, if ever, do we fish it back out of the garbage bin for reassessment and reconsideration. And why would we do so since it clearly belonged there to begin with, otherwise we never would have discarded it in the first place.
That right there is a perfect example of circular logic and emotionally comforting thinking.
From the point in time when non-religious standardized thinking was institutionalized, more commonly known as the scientific revolution of the 16th and 17th centuries, we have been conditioned to believe everything and anything can (eventually) be cataloged, quantified, qualified and confirmed…or denied. More importantly, the scientific method insists "real" truth can only be verified by way of uniform methods that produce repeatable results.
…click on the above link to read the rest of the article…