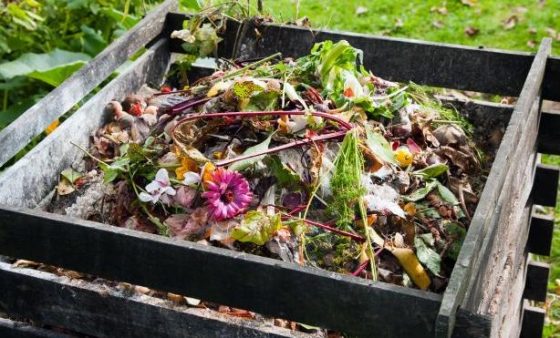 Composting not only reduces trash in landfills but also improves your backyard at home. Your garden will produce healthier vegetables and more beautiful flowers with just the addition of a compost pile. Composting doesn't have to be difficult and although it may seem like a daunting task to get started, this helpful guide should help walk you through any rough patches.
Soil is one of the most important ingredients you need for a productive garden. In order to have a lush garden that grows big, juicy vegetables, you need lots of nutrients in the soil. Over the years, I have read a lot about gardening and came across the Soil Science Society of America and loved their definition of soil. "Soil is not dirt. It is a complex mix of ingredients: minerals, air, water, and organic matter – countless organisms and the decaying remains of once-living things. Soil is made of life. Soil makes life. And soil is life." In order for plants to grow to their optimum capacity, they need nine different nutrients present in the soil. While most of these elements and nutrients are naturally found in soil, sometimes they can become depleted and need to be added to keep the soil healthy. -Ready Gardens
This is where composting comes in. Composting does require a little planning ahead time. Like planning a garden, you'll want to take a few things into consideration. But it will make it all much easier as you begin the process.
*Remember, compost is not a replacement for your soil, but rather acts as a natural fertilizer to nurture your soil and plants, so add it a couple of times a year for best results.
…click on the above link to read the rest of the article…