After what was a quiet but abnormally warm start to 2019, a severe winter storm has left seven people dead as it charged across the Midwestern US, striking the Mid-Atlantic coast on Sunday.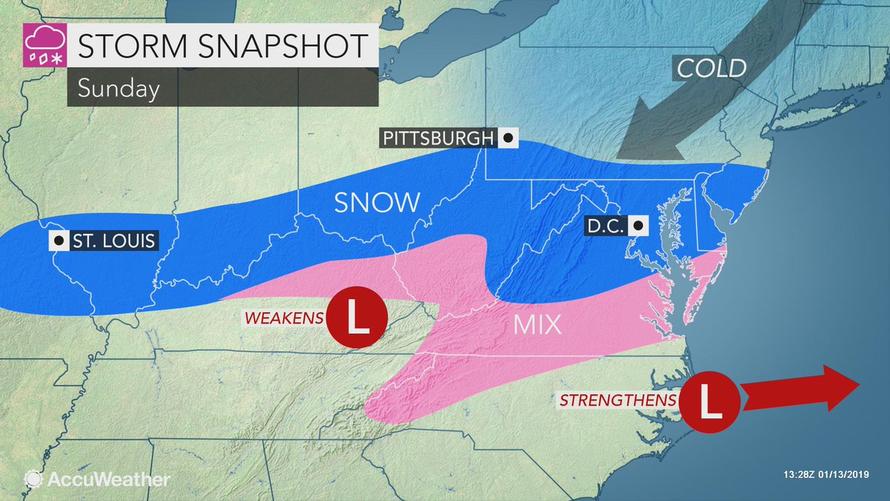 By late Saturday night, the storm had shifted over the Virginia, Washington, D.C., and Baltimore region, where 4 to 7 inches of snow is on the ground/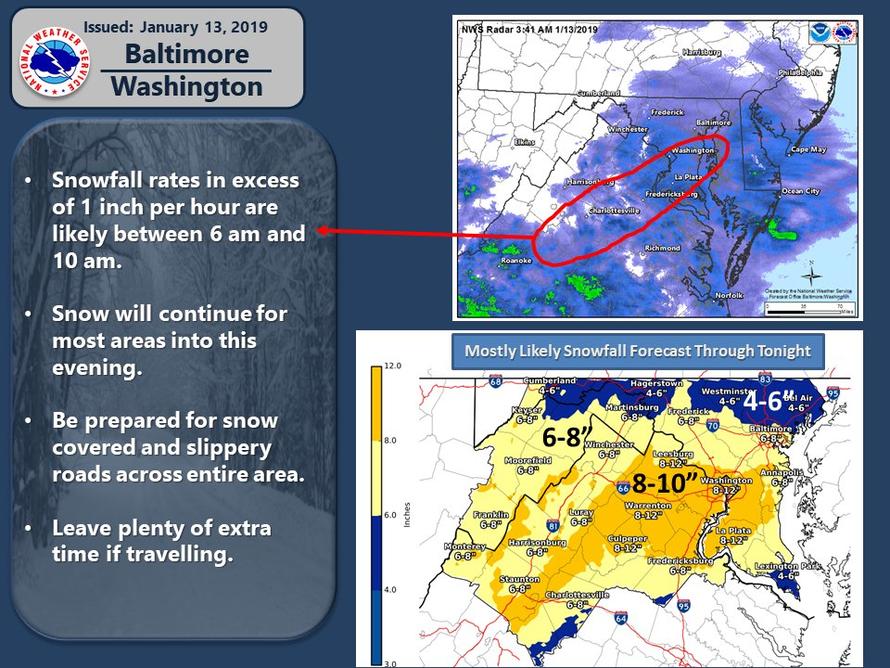 Weather models suggest the snow could get heavier around 2:30 p.m. for a few hours, especially in the Washington metropolitan area.
The Weather Prediction Center (WPC) warned that freezing rain would also be a big concern for the region into the overnight.
A winter storm will shift east off the Carolina coast through today. Heavy snow will continue over portions of the Mid-Atlantic while freezing rain is expected for the western Carolinas into southern Virginia. The snow and ice will contribute to slick travel into tonight. pic.twitter.com/7DPWMuaa5x

— NWS (@NWS) January 13, 2019
Virginia Gov. Ralph Northam declared a state of emergency on Saturday in anticipation of the storm.
"I am declaring a state of emergency in order to prepare and coordinate the Commonwealth's response to anticipated winter storm impacts, including snow and ice accumulations, transportation issues, and power outages," said Northam.
The state of emergency allows officials to "mobilize resources and to deploy people and equipment to assist in response and recovery efforts," according to the press release.
St. Louis, which was pounded the hardest by the storm so far, recorded almost 11 inches, forcing closures of Interstates 44, 64 and 70 around the city.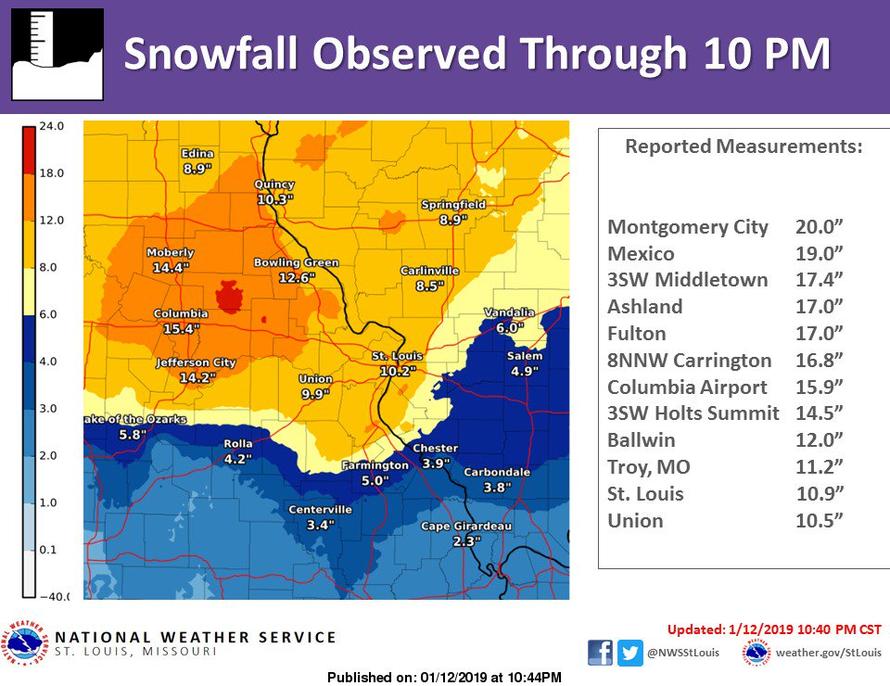 Parts of central Missouri, around Harrisburg, recorded almost 20 inches of snow.
Columbia, Missouri, saw more than one foot of snow, more than doubling a 109-year-old record for snowfall.
…click on the above link to read the rest of the article…