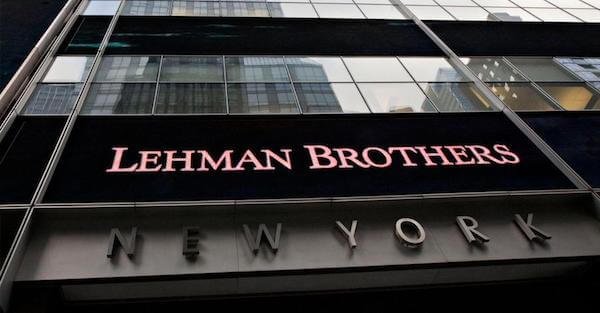 "Holy Crap– turn on your TV! This is crazy!"
It was Sunday, September 14, 2008. Exactly 10 years ago to the day.
My friend Jeff called me and told me to turn on the television—where I saw dozens of people on the streets of Manhattan filing out of a skyscraper carrying boxes full of their office junk.
They were all employees of Lehman Brothers, one of the largest investment banks in the world.
Lehman was hours away from filing bankruptcy in what would go down as THE biggest bankruptcy in US history.
The next day the US stock market tanked. And for most of the next several weeks, all global financial markets were a roller coaster of surreal panic and chaos.
I don't know if you can remember the general mood back then. I can. It was fear.
People were terrified of what was happening in the economy. The real estate market had dried up. The stock market had crashed. Some of the most hallowed financial institutions in the world went bust in the blink of an eye.
It's now officially been a decade since the collapse.
And the typical sentiment among economists, politicians, and central bankers is that the economy has come roaring back.
There's certainly a lot of evidence to support this assertion—
Several financial markets around the world have hit all-time highs. Stocks. Real estate. Bonds. They're all generally selling for record high prices.
Earlier this week the US Census Bureau announced that median household income in the Land of the Free had increased by 1.8% between 2016 and 2017.
(That's hardly a life-changing pay raise for workers… but it's better than nothing.)
…click on the above link to read the rest of the article…