In his latest dispatch, Credit Suisse contributor Zoltan Pozsar shifted focus on his ongoing series about Bretton Woods III where commodities will dictate the new world order.
Instead, the author zeroed in on the depleting Strategic Petroleum Reserve (SPR) of the United States, posing the query of what comes next after the White House shipped its last scheduled release.
"Now that SPR releases are over, production cuts by OPEC+, re-routing [of Russian crude oil from Europe to Asia], and price caps (not to mention the risk of China re-opening due to protests), the question for the U.S, becomes what to do with the SPR? Release more? Refill?" pondered Pozsar.
Back in September, as well, US President Joe Biden's administration said it is looking at refilling its oil reserves should crude oil prices drop below US$80 a barrel. The prices have traversed the levels below that said mark but the White House moved the price target lower in October after it announced its plan to release 15 million barrels of oil more.
"The Administration is announcing its intent to use SPR repurchases to add to global crude oil demand at times when the price of West Texas Intermediate (WTI) crude oil is at or below about $67 to $72 per barrel," the White House statement then read.
After the US Department of Energy sold the last batch of crude oil from the historic SPR release, the reserves continue to bleed in the hopes of managing rising inflation and local energy prices. The current level is now below the 400-million barrel-mark, poised to hit a nearly 4-decade low.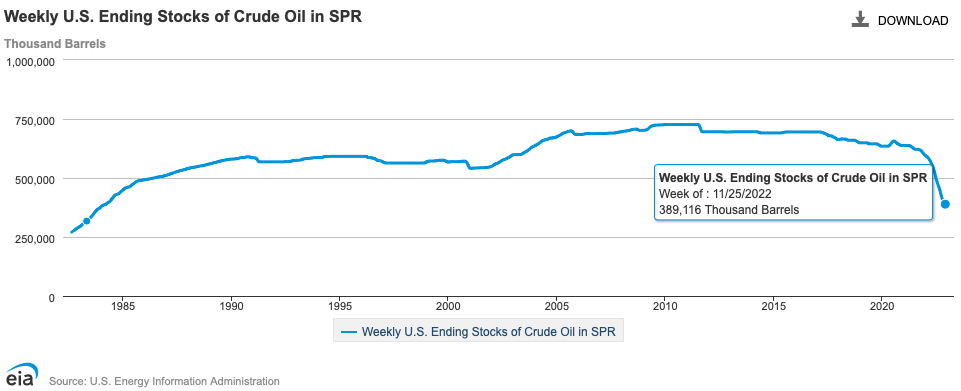 …click on the above link to read the rest…