Home » Posts tagged 'green movement'
Tag Archives:
green movement
From Paris, Léa Bouchoucha reports for Consortium News on two sets of demonstrators, some of whom are mingling while others keep a distance. 
Some had hoped the two marches in Paris last Saturday— one focused on global warming and the other representing the 18th straight weekend of Yellow Vest protests — would join forces and help unite environmental activism with social equity.
On March 8, Cyril Dion, a well-known documentary film maker and environmental writer, gave a joint interview to Le Parisian with Priscillia Ludosky, considered one of the founders of the Yellow Vest movement, in which they both encouraged protesters to march together.
To an extent that happened. Yellow vests were a common sight in the climate demonstrations on Saturday. And nongovernmental groups — Greenpeace France, the Nicolas Hulot Foundation, SOS Racisme, Friends of the Earth, 350.org and Alternatiba — voiced a fusion of environmental and economic demands. "Time to change industrial, political and economic systems, to protect the environment, society and individuals," was a typical message expressed on one banner.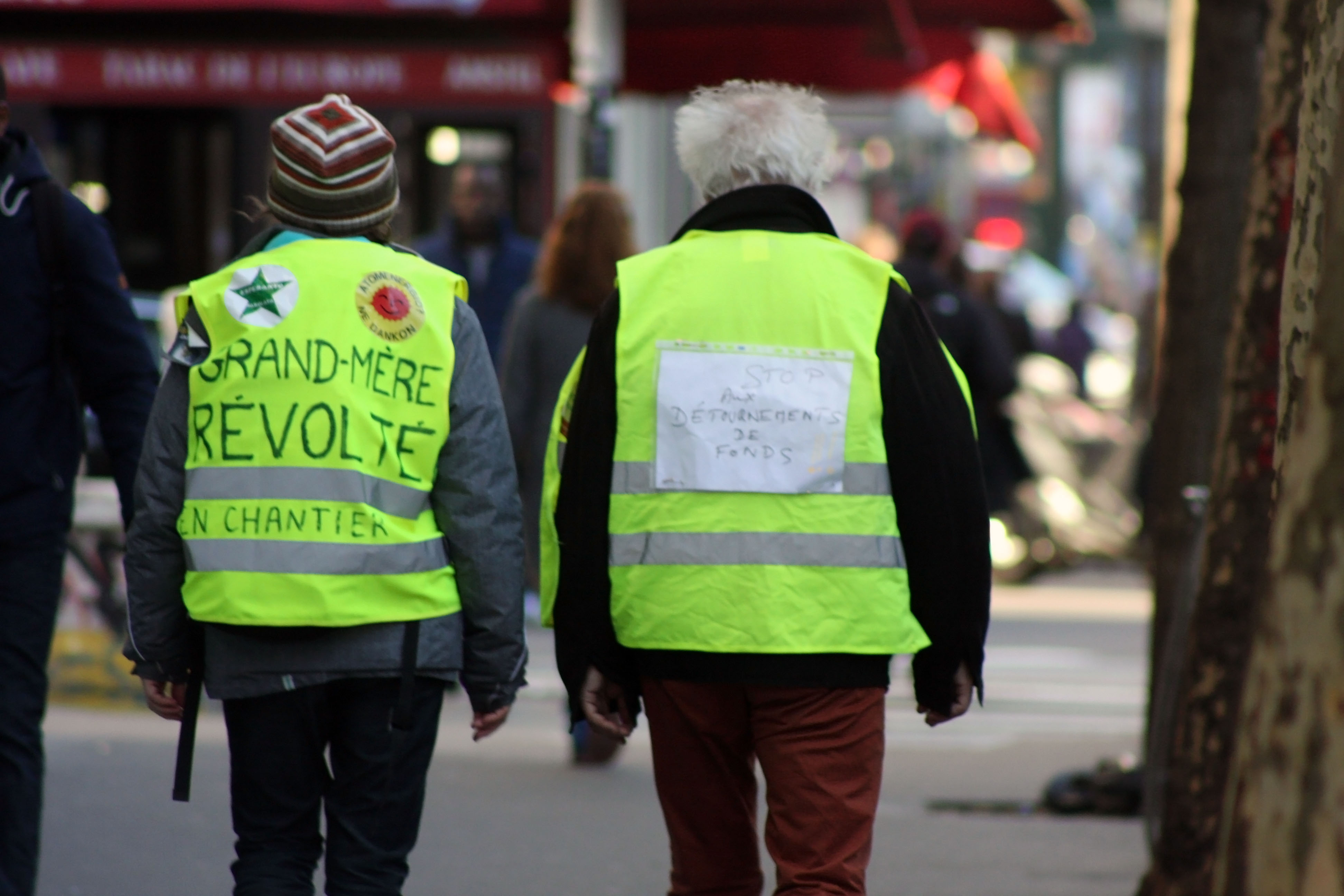 The climate march included a "Revolutionary Grandmother" at left. (Lea Bouchoucha)
The contrasts between the two demonstrations, however, wound up drawing the main press attention.Coverage by outlets such as Reuters and the Associated Press emphasized how the march on climate change — which drew around 45,000 in Paris, according to media estimates — was peaceful and included movie stars. The smaller Yellow Vest demonstration in the capital, estimated at around 10,000, was marked by rioting and vandalism.
Some Yellow Vests disagree with violence in demonstrations. But plenty of images have spread on social media that show a few protesters posing proudly in front of vandalized, expensive restaurants and luxury shops along the Champs-Elysées Avenue.
A strong majority of French — 84 percent of those polled — condemned the violence in a survey released March 20 by Elabe, an independent consultancy.
…click on the above link to read the rest of the article…
The green movement of the 1970s formed the modern American recycling industry, although there is some concern today that it could be collapsing in many parts of the country, The New York Times warned.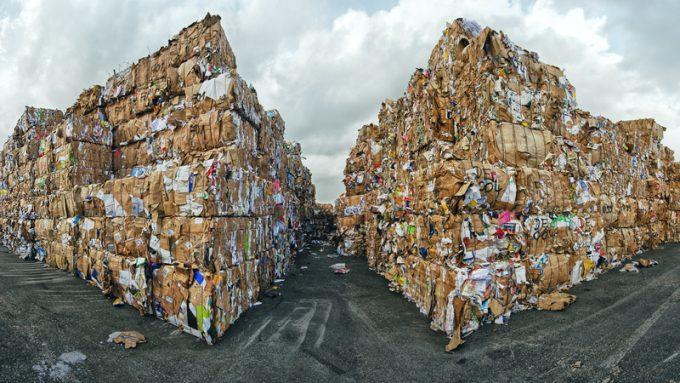 "The sooner we accept the economic impracticality of recycling, the sooner we can make serious progress on addressing the plastic pollution problem," said Jan Dell, an engineer who leads Last Beach Cleanup.
The report cited Philadelphia, Memphis, and Sunrise and Deltona, Florida, as metropolitan areas where the economics of recycling are not feasible anymore.
"We are in a crisis moment in the recycling movement right now," California state treasurer Fiona Ma told the Times.
The major dilemma, per the Times, is China's ban on imported plastic waste.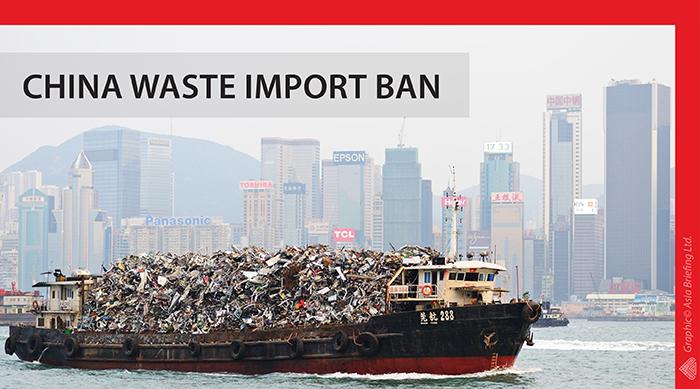 Recovered plastic shipments to China collapsed by 99.1% in 2018 versus 2017. The government halted mixed paper and post-consumer scrap plastic on Jan. 1, 2018.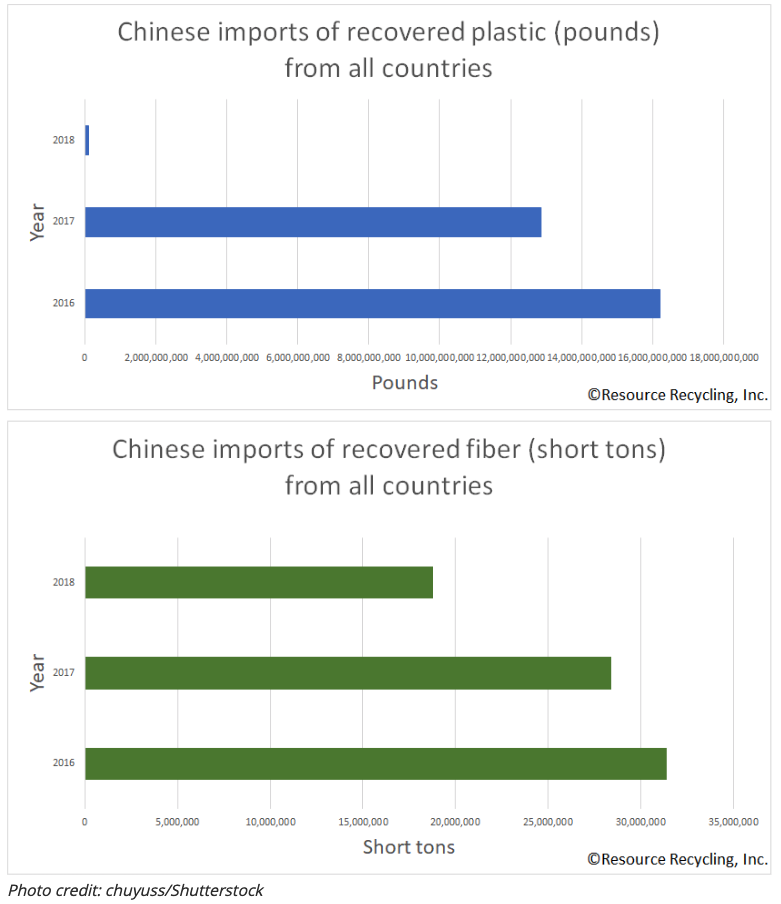 "Recycling has been dysfunctional for a long time," nonprofit Recycle Across America Executive Director Mitch Hedlund told the Times. "But not many people really noticed when China was our dumping ground."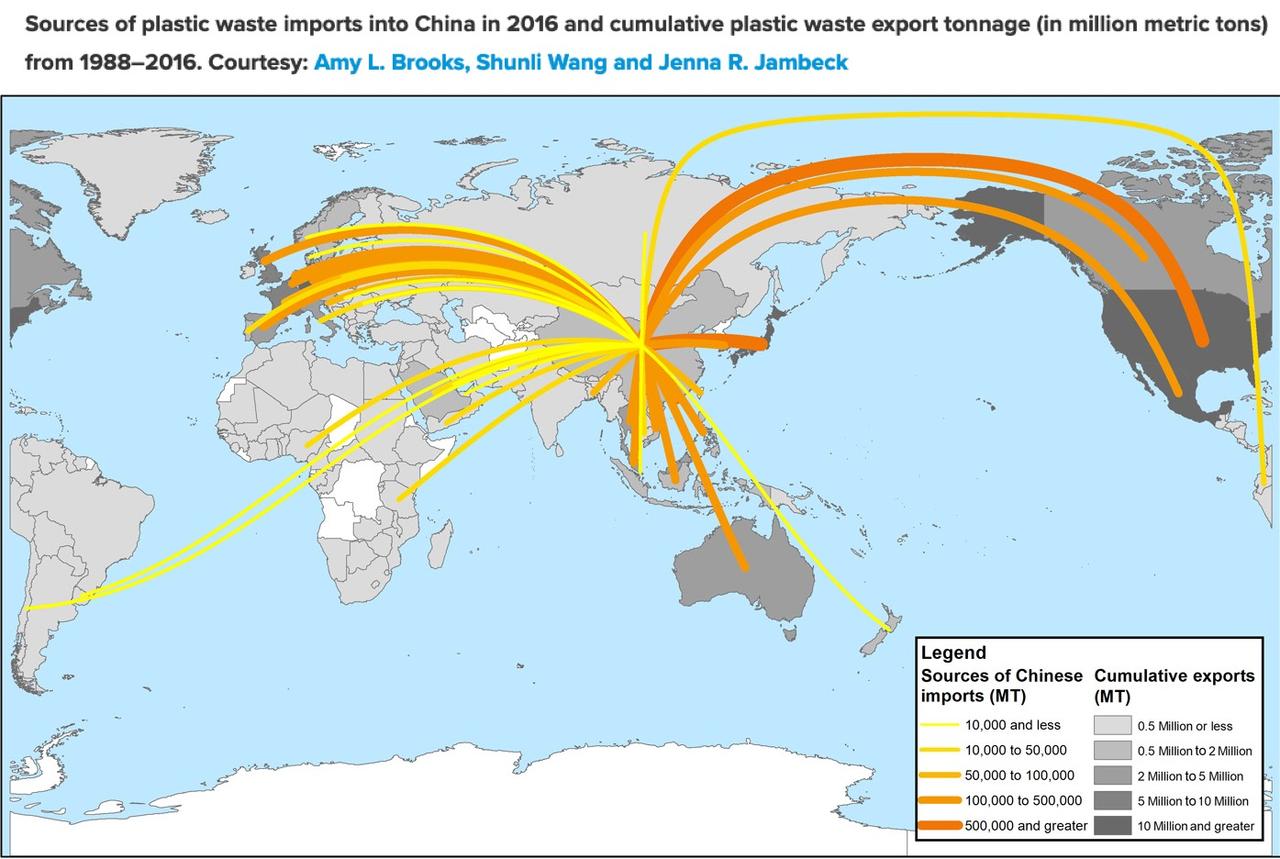 It seems like Americans are recycling more than they need too, blending trash with recycled items, which triggered the Chinese to ban plastic waste shipments from abroad.
With China no longer a buyer of American post-consumer plastics, recycling and waste companies are now slapping municipalities with higher service fees.
"Amid the soaring costs, cities and towns are making hard choices about whether to raise taxes, cut other municipal services or abandon an effort that took hold during the environmental movement of the 1970s," the Times reported.
Sunrise, Florida is now burning its recycled waste and transforming it into energy.
Philadelphia has also resorted to burning its recycled waste.
…click on the above link to read the rest of the article…