For almost a year now, I've been advising you that gold production is plunging…
By itself, declining gold production isn't a huge deal.
It takes hundreds of millions of years for minerals to form deep in the earth's crust… but humans only need a few decades to extract it.
That's why mining companies need to constantly explore for new deposits.
And that's where the problem comes in… mining companies haven't been exploring.
Large mining companies have been cutting their exploration budgets for years. By the end of 2016, exploration budgets hit an 11-year low.
Part of the reason for the decline in exploration has been the stagnant gold price and general, investor disinterest toward the gold mining sector.
If you look at a chart of the Gold Miners ETF (GDX), the price hasn't gone anywhere for five years.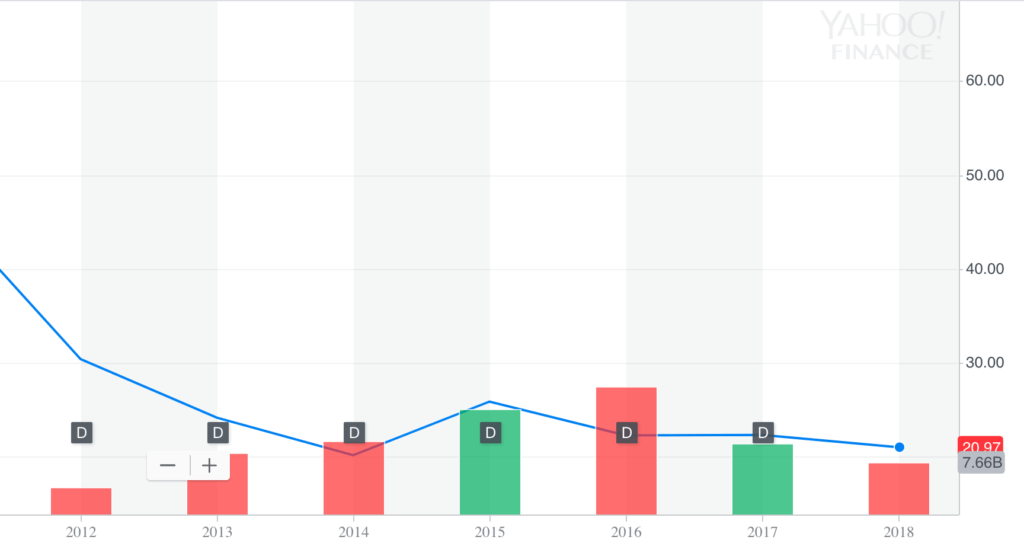 And gold prices have likewise languished; today's price of $1,290 per ounce is down 30% from the 2011.
To fight the tough times, miners slashed their exploration budgets.
That means, when the demand for gold picks up again (which I think we're starting to see now), there won't be enough gold supply.
You don't have to just take my word for it…
Pierre Lassonde, the billionaire founder of gold royalty giant Franco-Nevada and former head of Newmont Mining –
If you look back to the 70s, 80s and 90s, in every one of those decades, the industry found at least one 50+ million-ounce gold deposit, at least ten 30+ million ounce deposits, and countless 5 to 10 million ounce deposits.

But if you look at the last 15 years, we found no 50-million-ounce deposit, no 30 million ounce deposit and only very few 15 million ounce deposits.

So where are those great big deposits we found in the past? How are they going to be replaced? We don't know.
…click on the above link to read the rest of the article…