The International Atomic Energy Agency (IAEA) has concluded that Japan's plans to release radioactive water from the damaged Fukushima nuclear plant into the Pacific Ocean are consistent with international safety standards.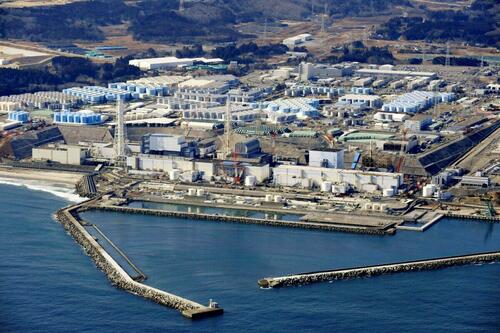 In a report published on July 4 (pdf), the IAEA, a United Nations body, said that the findings followed a comprehensive assessment and safety review of the treated water stored at the Fukushima Daiichi nuclear power station (FDNPS).
Additionally, the IAEA said that "controlled, gradual discharges of the treated water to the sea" as currently planned by Japan's government and the plant operator Tokyo Electric Power Company Holdings (TEPCO), would have a "negligible radiological impact on people and the environment."
The report is the result of a nearly two-year assessment conducted by an IAEA task force made up of top specialists from within the agency advised by "internationally recognized nuclear safety experts from eleven countries," according to a press release.
Around 1.2 million cubic meters in volume of water used to cool the fuel rods of the Fukushima plant will be released under the plan over the next three to four decades in order to prevent accidental leaks and to allow for the plant's decommissioning.
As part of the plan, the IAEA said it will conduct an independent and objective safety review during the discharge phase, with a continued on-site presence and live online monitoring throughout.
Japan has not specified a date for the water release.
The 2011 Fukushima nuclear disaster was triggered by a deadly 9.0 magnitude earthquake and tsunami in the northern region of Japan which knocked out the plant's cooling systems, triggering the meltdown of three reactors.
…click on the above link to read the rest…