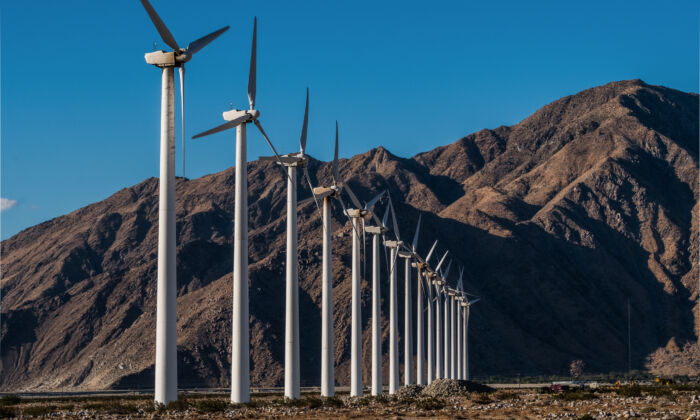 Wind power has been historically and scientifically unreliable, claims an Oxford University mathematician and physicist, with his calculations revealing the government to be pursuing a "bluster of windfarm politics" while discarding numerical evidence.
After the decision to cut down on fossil fuels was made at the 2015 United Nations Climate Change Conference in Paris, the "instinctive reaction" around the world was to embrace renewables, Professor Emeritus Wade Allison, who is also a researcher at CERN, said in a 2023 paper (pdf).
Allison noted that because solar power is "extremely weak," it was inadequate to "sustain even a small global population with an acceptable standard of living" before the Industrial Revolution.
"Today, modern technology is deployed to harvest these weak sources of energy. Vast 'farms' that monopolise the natural environment are built, to the detriment of other creatures. Developments are made regardless of the damage wrought. Hydro-electric schemes, enormous turbines and square miles of solar panels are constructed, despite being unreliable and ineffective; even unnecessary," Allison said in the report, published by the Global Warming Policy Foundation.
"In particular, the generation of electricity by wind tells a disappointing story. The political enthusiasm and the investor hype are not supported by the evidence, even for offshore wind, which can be deployed out of sight of the infamous My Back Yard," he wrote. "What does such evidence actually say?"
According to the U.S. Department of Energy, wind power generated more than 9 percent of the net total of the country's energy in 2021 and is the largest source of renewable power in the country. Over 70,000 turbines generate enough power to serve the equivalent of 43 million American homes, the department says.
…click on the above link to read the rest…