The world is in a precarious situation, with the potential for nuclear conflict. Central banks are taking aggressive measures to address decades-high inflation by raising interest rates, which in turn is causing a banking crisis in the Western world. As recession risks surge worldwide and international trade fractures, the future of the global economy appears to be heading down a dark path.
"A lost decade could be in the making for the global economy," Indermit Gill, the World Bank's Chief Economist and Senior Vice President for Development Economics, warned in a new report.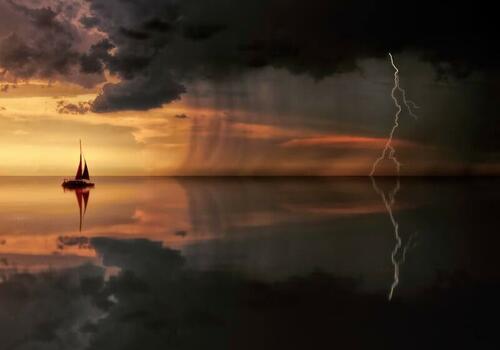 The report "Falling Long-Term Growth Prospects: Trends, Expectations, and Policies" reveals new forecasts that show global long-term potential output in growth rates are expected to slide:
Nearly all the economic forces that powered progress and prosperity over the last three decades are fading. As a result, between 2022 and 2030, average global potential GDP growth is expected to decline by roughly a third from the rate that prevailed in the first decade of this century—to 2.2% a year.

For developing economies, the decline will be equally steep: from 6% a year between 2000 and 2010 to 4% a year over the remainder of this decade. These declines would be much steeper in the event of a global financial crisis or a recession.
World Bank's chief economist continued:
"The ongoing decline in potential growth has serious implications for the world's ability to tackle the expanding array of challenges unique to our times—stubborn poverty, diverging incomes, and climate change."
However, he said: 
"But this decline is reversible. The global economy's speed limit can be raised—through policies that incentivize work, increase productivity, and accelerate investment."
Ayhan Kose, director of the World Bank's forecasting group, said the fracturing of the global economy implies "the golden era of development appears to be coming to an end."
…click on the above link to read the rest…