The incompetence of our financial regulators, most of all the Fed, is breathtaking. The great unwashed public and even wrongly-positioned members of the capitalist classes are suffering the consequences of Fed and other central banks being too fast out of the gate in unwinding years of asset-price goosing policies, namely QE and super low interest rates. The dislocations are proving to be worse than investors anticipated, apparently due to some banks having long-standing risk management and other weaknesses further stressed, and other banks that should have been able to navigate interest rate increases revealing themselves to be managed by monkeys.
What is happening now is the worst sort of policy meets supervisory failure, of not anticipating that the rapid rate increases would break some banks.1 Here we are, in less than two weeks, at close to the same level of bank failures as in the 2007-2008 financial crisis. From CNN: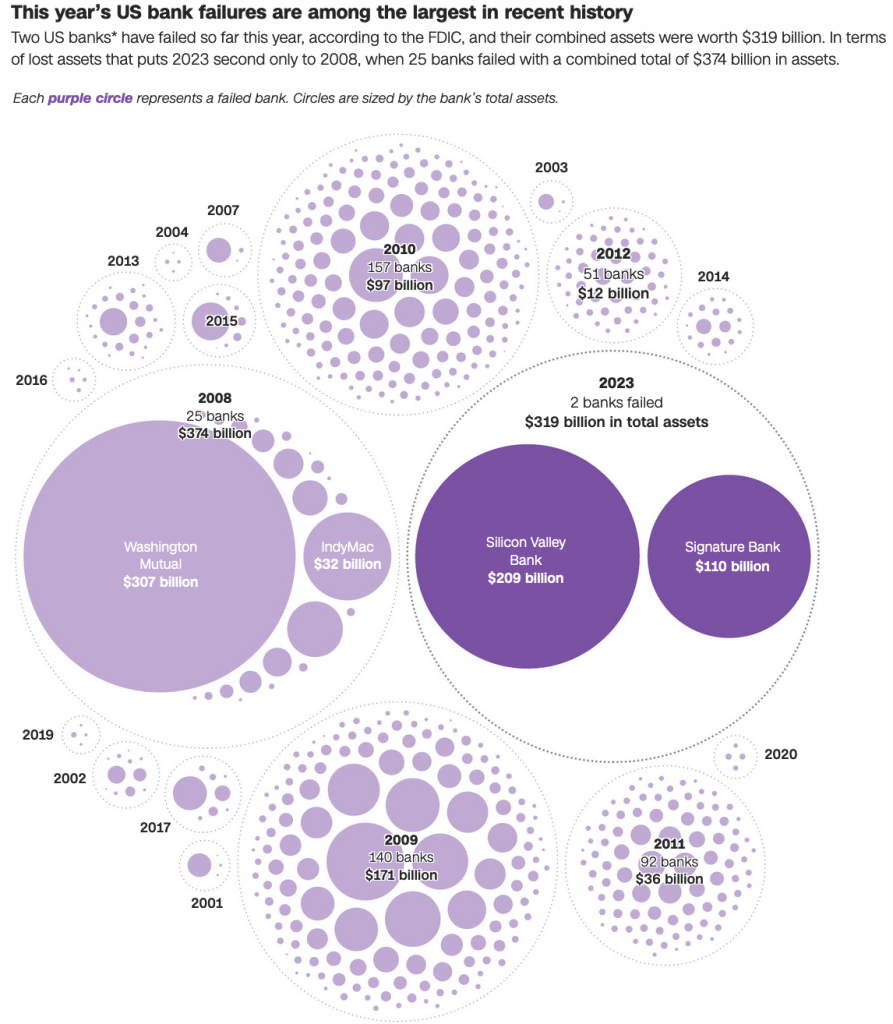 And even mainstream media outlets are fingering the Fed:
As we'll explain in due course, the regulators' habitual "bailout now, think about what if anything to do about taxpayer/systemic protection later" is the worst imaginable response to this mess. For instance, US authorities have put in place what is very close to a full backstop of uninsured deposits (with ironically a first failer, First Republic, with its deviant muni-bond-heavy balance sheet falling between the cracks). But they are not willing to say that. So many uninsured depositors remained in freakout mode, not understanding how the facilities work. Yet the close-to-complete backstop of uninsured deposits amounted to another massive extension of the bank safety net.2
The ultimate reason the Fed did something so dopey as to put through aggressive rate hikes despite obvious bank and financial system exposure was central bank mission creep, of taking up the mantle of economy-minder-in-chief.
…click on the above link to read the rest…